GGHTx collaboration directed by global health nonprofit co-founder Avi Kerendian marks one of the strongest HIV/AIDS partnership response teams for global health NGOs to date. Avi Kerendian is the co-founder and program director of GGHTx, a nonprofit organization aiming to improve public health in rural Latin America and Uganda. As program director, Avi Kerendian will be collaborating with Zidan Benevolence International International Nonprofit to scale impact on HIV/AIDS prevalence in Uganda.

HOUSTON, TX – June 19, 2020 – Global health nonprofit GGHTx announces a public health partnership, led by Avi Kerendian and Kiyini Jimedine with collaboration by Zidan Benevolence International, to support the nonprofit's growth and fight on HIV/AIDS prevalence in the Buikwe Central District of Uganda. In combating the spread of HIV, this GGHTx collaboration also marks one of the most robust international NGO partnerships for a global health nonprofit operating and responding to public health inequities across two continents, South America and Africa, concurrently. GGHTx actively serves over 40+ rural villages enabling indigenous communities, community-based organizations (CBOs), and local nonprofits to organize medical and dental mission trips quickly and efficiently, while giving NGO's access to immediate resources such as professional volunteers and grant funding for communal health education, disease prevention, and the emergency medical and dental needs of local, indigenous communities in an effort to foster self-sufficiency and independence.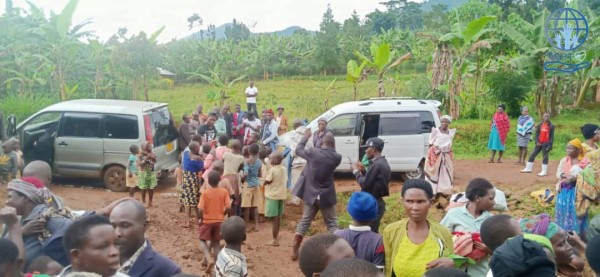 Preparations for the upcoming collaborative project at GGHTx clinic in Uganda led by Avi Kerendian, co-founder and program director at GGHTx. (Photo: GGHTx)
Founded by global health leader and social entrepreneur Avi Kerendian in 2017, GGHTx's mission is to harness the power of driven volunteers and human connection to bridge gaps between those living with health inequality and those on the giving end, to democratize innovation for the entire global health nonprofit landscape. To further transform that dream into a reality and make a difference in the lives of the rural communities GGHTx helps empower, the global health nonprofit announced the launch of "The Stigma Project" in partnership with Zidan Benevolence International in Buikwe, Uganda. The announcement was made during the 2020 GGHTx flagship event organized by co-founder, Avi Kerendian in New York, NY.
The purpose behind this collaboration aims to work with persons living with HIV/AIDS as well as raise awareness about the illness in rural villages. GGHTx volunteers will join support groups, empowerment groups, and public health education classes, with the intent to both learn about HIV/AIDS management in developing countries, as well as offer support to those impacted by it. The entire Ugandan community in the Buikwe District will be able to benefit from this new global health partnership since it will introduce a unique and innovative community outreach effort model that will be new to the global health space in the Buikwe District. The GGHTx project will be split up into two milestones that include offering medical assistance and community support, side-by-side local leaders, to the people of Uganda. This mission trip will allow volunteers to help out in medical clinics and also with the setting up of makeshift medical-sites in especially underdeveloped areas, whereby the GGHTx volunteer groups will visit the schools of local children and offer them much needed emotional support and health education. Visits to public schools will allow GGHTx volunteers to reach the most vulnerable members of the community and give them information on hygiene and modern HIV prevention measures that will aim to make a long-lasting difference.
This unique collaboration will also offer volunteers the opportunity to impact the lives of young children through sports coaching and other engaging extracurricular activities in rural and underfunded schools. "With many families affected by HIV/AIDS in Uganda, children need extra support both for their physical and mental wellbeing. Volunteers on this mission trip will support local schools in their efforts to educate children on health topics as well as bring joy into their lives through interactive and fun sports activities. Children in Africa are often disadvantaged and in much need of positive role models and outside support. I am proud to have devised a program where our volunteers will participate in empowerment groups for underprivileged children in a local girls and boys club that provides and promotes a safe space and fun environment for the local children," said Avi Kerendian.
To power this grandiose project, the co-founder of GGHTx will form an all-inclusive network of ambitious volunteers in the professional implementation of the project's educational awareness and destigmatization HIV/AIDS model. The GGHTx delegation will undergo pre-travel orientation with GGHTx staff in the U.S. and will then undergo arrival training at the partnership's center in collaboration with local health professionals under the oversight of Zidan Benevolence International.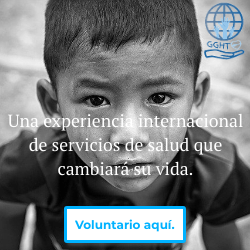 Avi Kerendian, co-founder and program director at GGHTx clinic in Guadalajara, Mexico. (Photo: GGHTx)
GGHTx will help facilitate HIV/AIDS awareness, prevention, and destigmatization by helping inspire leadership within local communities and schools in response to the recent rebound in HIV, especially amongst the most underprivileged; adolescents. Specifically, GGHTx will work in partnership with Zidan Benevolence International, a community-based organization, by developing and increasing access to educational HIV programs that focus on prevention and awareness, while also facilitating the work of community leaders, patient advocates, and government officials in identifying public health gaps, that can help best achieve sustainable and scalable improvements.
Added Avi Kerendian, Co-Founder and Program Director at GGHTx: "Zidan Benevolence International is a trusted global health partner, and we are eager to see the collaboration efforts that will combine volunteers, healthcare professionals, medicines and nonprofit leadership to improve our communal global health operations. We've visited and worked with many rural, indigenous villages and I am amazed at how the small medical clinics of Zidan Benevolence International are making such an impact with hardly any resources. It is humbling to be able to have an opportunity like this and I am so happy to have a chance to make a small difference in such an uplifting community."
About GGHTx

To date, GGHTx's amassed 10,000+ volunteer hours have helped support small to mid-sized nonprofits, non-governmental organizations, and private international foundations across Latin America and Uganda. GGHTx's goal is to bring together volunteers from medical and dental backgrounds to aid in creating sustainable projects in developing communities, while also offering volunteers the opportunity to engage in fun afternoon extracurricular activities that embrace the life, language, and culture of the places they visit so to scale meaningful impact.
Media Contact
Company Name: GGHTx
Contact Person: Avi Kerendian
Email: Send Email
Phone: 414-570-1581
Country: United States
Website: GGHTx.org