Building a happy and sustainable future for Black communities and People of Colour requires community contributions in the form of volunteering, funding and sponsorship. Black Initiatives is an organization founded to launch several long-term, high impact events and ventures, and it's very first cause is now live: feeding 1,000 Black families this year.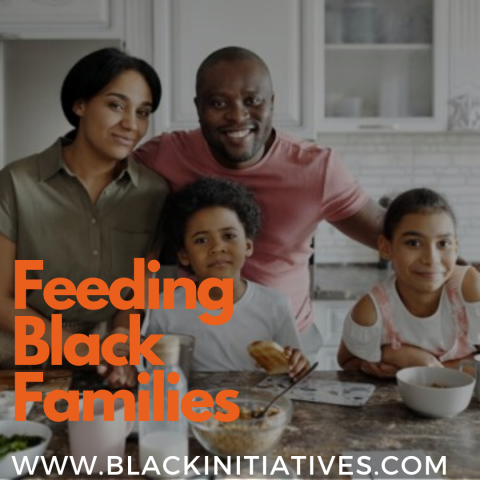 While #buyblack is a great initiative, direct help too is needed in the form of food for the underprivileged in our Black communities. The organization has envisioned launching several direct programs that will provide support to communities of colour in North America and around the world.
The Feeding Black Families program also has a shorter aim of feeding 100 Black families by end of July in the Greater Toronto Area. Feeling generous? Donate today to the Feeding Black Families Initiative: https://blackinitiatives.com/donations/feeding-black-families/
The program will accomplish its larger goal by partnering with local businesses in the food industry, receiving funds and food donations from individuals, social media promotions and connecting with qualified Black families to schedule food drop off. Interested individuals for volunteering for the program are all welcome to apply.
"We are experiencing a race revolution, and it's time to support communities of colour! From talks to charity drives to community service, we organize a variety of events to help people learn about and get involved with BLACK INITIATIVES," says a spokesperson.
Based in Canada, Black Initiatives has been founded by Ginel McLarty to address the growing needs of Black Individuals and People of Colour around the world. There are many ways to support the organization. Corporate or small businesses can donate funds and in return receive recognition on its website and social media pages. Volunteering opportunities are available for executing marketing campaigns, organizing community drives or accomplishing administrative tasks and more.
About
Black Initiatives is an organization focused on helping our Black Community by creating and executing long-term, high impact and sustainable initiatives. Our mission for 2020 is to positively impact the lives of 1000 Black people. We will start at our base in Canada with the hopes of helping Black Communities around the world.
For more information, please visit: https://blackinitiatives.com/
Media Contact
Company Name: Black Initiatives
Contact Person: Ginel McLarty
Email: Send Email
Phone: 289-600-1628
Address:13-3120 Rutherford Rd.
City: Concord
State: ON L4K 0B2
Country: Canada
Website: blackinitiatives.com