When we talk about female entrepreneurship, we refer to those risky women who with their ingenuity are able to "move mountains" in order to achieve success. And it is precisely the case of the florist Erika Mejía and her great wonders with roses. Do you want to know more?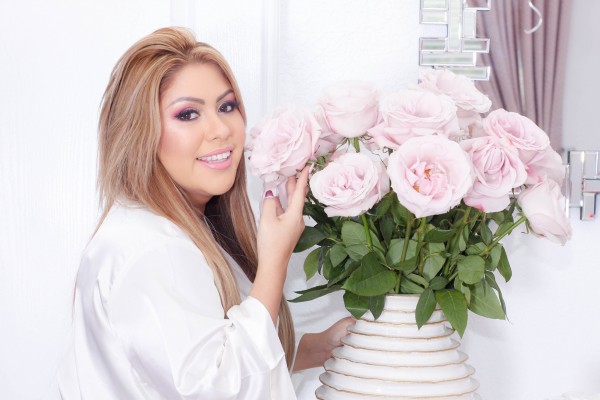 Lovely Roses: the great undertaking made by a woman
It is the name of the venture of this young Miami resident who managed to capture the attention and preference of some celebrities from the artistic world.
You are right! With ingenuity in her head and a lot of dedication in her hands, Erika has managed to make deals with great celebrities: "I will personally guide the participants to learn the Lovely concept of arrangements in natural and preserved roses, as well as many other topics." Mejía said, who has done work for Thalía, Pitbull, Demi Lovato, Camila Cabello or Luis Fonsi, and was even an accomplice of Annuel to seduce Karol G in secret.
The specific idea of Lovelys Roses is to create art with 100% natural and preserved floral arrangements. For this, it takes a lot of practice, dedication and perseverance towards the details and the requirements of the clients. And go clients!
Erika tells us that "I always complained about the fact that roses were so beautiful, but they died so quickly, until five years ago I learned about the concept of 100% preserved natural roses."
It is not impossible: Erika Mejía is a test
"I came to the US 12 years ago, with $ 200 in my pocket. I remember that I worked in many things: as a secretary, cleaning houses and in a flower shop. It was there that I developed my love for roses, and the desire to create my own business was born in me. Deep down I knew that I did not want to be employed for the rest of my life," said the businesswoman.
After so many days of victories and minutes of defeat, Erika has participated in major events such as Premios lo Nuestro 2018 and 2019, Latin Grammy, Premios Juventud and Nuestra Belleza Latina.
So now I ask you: is it worth staying without trying? The next could be you, so once again we encourage you to find ways to achieve your dreams. Erika Mejía could be your inspiration.
Media Contact
Company Name: M2 Studios
Contact Person: Mauricio Rosero
Email: Send Email
City: Miami
State: Florida
Country: United States
Website: http://www.m2studios.net/