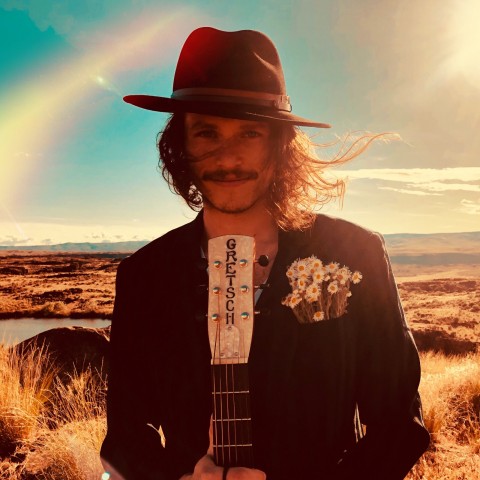 Having no access to any musical instrument, artist Corey & the Tribe could not start singing until after the age of 18, despite having a deep interest in music since he was a kid. But he started taking music very seriously after his marriage fell apart. At that time, he found music to be his only escape, which opened a new pathway for him to healing, closure, and new horizons.
Corey recently released his latest single "Sailor Jerry" this year, in 2020. It is filled with captivating beats and smooth flowing vocals that hit straight to the heart. "Sailor Jerry" is widely loved and appreciated by the listeners from across the world. This track was recorded and produced in Pasadena, CA by music prodigy & multi-instrumentalist composer Robert Pirogovsky. Corey is planning on dropping the complete album after some final polishing and refinement.
"With one tour of the USA, a tour of Europe, and also a tour of South East Asia, it's definitely been a journey! It all started in a shanty little commune house in Akron, Ohio, where I took a chance and left the house/job to pursue the sound full time, and I look back at the moment every day of my life and am just humbled and thankful that I chose to walk that path that day", says Corey & the Tribe, telling about his musical journey so far.
Corey draws inspiration from artists like The Doors, Led Zeppelin, R.L Burnside, and other blues cats, Les Claypool, Jack White, Beck, Kaki King, and many others. Corey likes to describe his music style as 'Alternative Blues Rock', and you can find influences from each era in his music.
Corey & the Tribe is a hard-working artist who gives a hundred percent in whatever project he works on. He asks his fans to never let the mainstream notion of normalcy put a damper on your spirit or wilt your creativity. There is the opportunity to do what you love, always.
Listen to the track "Sailor Jerry" now on Spotify.com.
Instagram: http://instagram.com/coreyandthetribe
Media Contact
Company Name: Corey & The Tribe
Contact Person: Press Executive
Email: Send Email
Country: United States
Website: www.facebook.com/coreyandthetribe