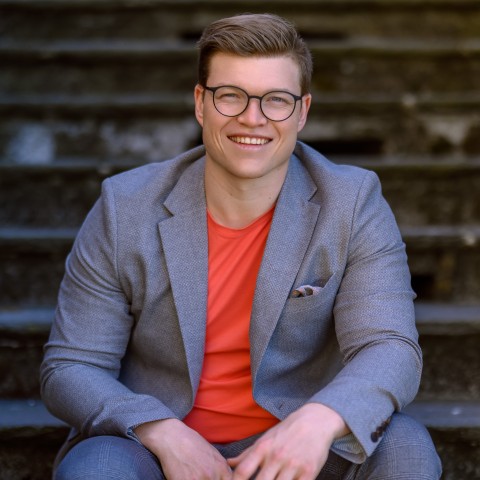 Having experienced bullying in childhood for over 10 years, Vegard Hjelmen understands how traumatizing such situations can be. He has been a victim of depression for over 2 years and even found himself on the verge of taking away his life at the age of 11. He was lucky to have his best friend intervene in this tragic situation and save his life for good. This was the moment of ultimate revelation for him. His life has never been the same ever since. He now has a different outlook on life that is positive and ardent.
Intending to share his life story with the world, Vegard Hjelmen has written the book "Finding Ultimate Motivation", which was published on May 8, 2020, on amazon.com. This is a book written to inspire and motivate people to never give up on their life, no matter how low they might be feeling, because there is always a possibility of getting up.
When asked about the reason behind writing this book, Vegard Hjelmen says, "After consulting with numerous friends, clients, and even strangers on this topic, I concluded that a lack of motivation is present, if not imminent, for most people. We feel like crap one day and feel amazingly productive and motivated the next. Why is that? We may be burned out or may simply not know what we are working for. As I have struggled with this in the past, I've decided to share with people how I got past it."
Apart from the motivational aspect, the book "Finding Ultimate Motivation" also aims as highlighting the importance of staying positive, how to become a master of your mind, how to awaken your inner self, and much more. It is said that what we write is a reflection of who we are as a person, and this book tells a lot about the author.
People tend to believe in reality a lot more than fiction, and bringing his real-life story to advantage, Vegard wants to tell people that it is possible to regain confidence and positivity in life, and it doesn't matter if you believe otherwise. This book is of 30 pages in total, which is written in the English language for easy and quick reading for the reader.
Purchase "Finding Ultimate Motivation" now on Amazon.com.
Media Contact
Company Name: Norgesbeast
Contact Person: Vegard Hjelmen
Email: Send Email
Phone: +47 922 77 283
Country: Norway
Website: www.facebook.com/VegardHjelmen