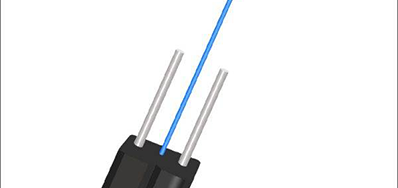 OPGW fiber optic cable has the dual functions of ground wire and communication fiber optic cable. It is install at the top of the power overhead pole tower. To construct OPGW must cut power, to avoid further damage.thus OPGW must be used in constructing high pressure line over 110Kv. OPGW fiber optic cables were widely used around the world for their high reliability, superior mechanical and electrical properties, and good performance and practicality. Let's communicate together for the OPGW optical fiber cable installation and line tight.
1. In principle, to install OPGW fiber optical cable must be blackout, can not be do the work in bad weather, thunderstorms and other adverse weather.
2. The deployment of OPGW cable should be carried out with tension to prevent the OPGW cable from directly rubbing against sharp sand and other ground.When laying, there should be someone with the line to observe the operation of the cable.In particular, traffic crossings, communication lines, power lines, etc., must be monitored by special persons.
3. The waterproof treatment is very important for the OPGW cable. After the opening test, the waterproof cap shall be restored until it is set up.In the erection process, all installers must correctly operate and use the installation tools and take appropriate personal protective measures to carry out operations.Otherwise, it may cause damage to construction workers and OPGW cables.
4. Before installing the OPGW cable, the starting point and ending point of the tower marked on the drum shall be carefully checked, and the construction shall be carried out after the length is confirmed to be correct.
For more details about the OPGW fiber optical cable, please contact us.
Media Contact
Company Name: GL Technology
Contact Person: Media Relations
Email: Send Email
Phone: +86 7318 9722704
Country: China
Website: https://www.gl-fiber.com/