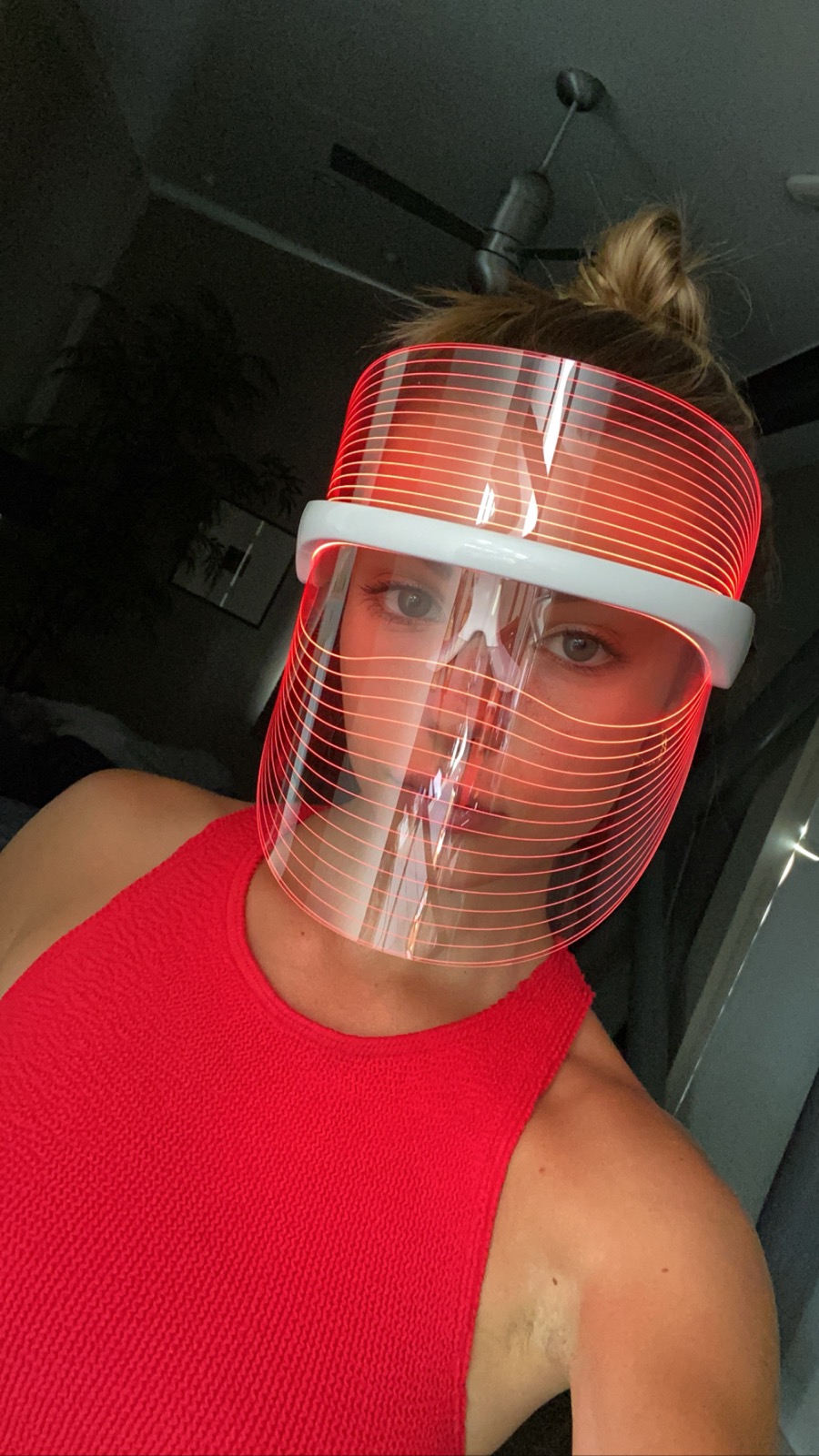 When we imagine a beauty routine, chances are, the phrase conjures thoughts of creams, mud masks and expensive sunscreen, and maybe a serum with green tea and some vitamins. But thanks to an area of the beauty world I like to think of as "wearable," everyday routines are expanding to include technologically advanced devices that were previously only available in a doctor's office or med spas. Introducing at-home LED light therapy which has been the buzz on instagram with posts from Jessica Alba, Julia Roberts, and Victoria Beckham.
Although these devices can have a slight Westworld feel, companies like tried-and-true Neutrogena and Luxlight Therapy have come out with light therapy tools that claim various skin benefits. But does at-home light therapy really work? And what does it do, anyway?
We asked the brains behind lux light therapy to describe how light therapy works.
"Light therapy maximizes collagen production and kills deep-impacted bacteria that causes wrinkles, encouraging the body's healing mechanisms to function optimally," said Rep from Luxlighttherapy.com
The high-frequency LED signal produces a biological response in skin cells, triggering a process of epidermal re-education that increases the production of moisture and elastin, resulting in a more youthful you. Plus, it's painless, non-invasive, with no downtime!
If you are ready for spa-quality skincare in the comfort of your own home, our LED masks are for you.
For more information visit luxlighttherapy.com or neutrogena.com
Media Contact
Company Name: Lux Light Therapy
Contact Person: Howard, Media Relations Manager
Email: Send Email
Phone: (877) 245-2057
Country: United States
Website: https://luxlighttherapy.com