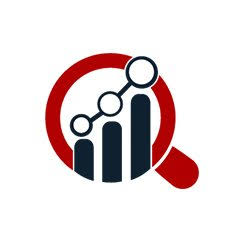 Clinical Laboratory Services Market: By Type (Biochemistry, Endocrinology, Microbiology, Hematology, Histopathology, Cytology, Genetic Testing and Others), By Application (Independent, Laboratory, Reference Laboratory and Hospital Laboratory) and Region (Americas, Europe, Asia Pacific, and The Middle East & Africa) – Global Forecast till 2023
Overview:
The global clinical laboratory services market is on track to score past USD 274,400 million by 2023, with an impressive CAGR during the forecast period engulfing 2018 to 2023. Market Research Future (MRFR) includes several possible factors like the growing demand for advanced technologies, proper support from the healthcare funding, initiatives to inspire better growth of the market, the prevalence of chronic diseases, rising pressure on the pharmaceutical sector to develop drugs, a surge in demand for better diagnosis, and others as major thrust providers. Due to the recent COVID-19 crisis, the market is set to benefit more as the demand for finding a proper vaccine and drug is growing.
To Learn More About The Global Trends Impacting The Future Of Market Research, Download A Free Sample:
https://www.marketresearchfuture.com/sample_request/7145
Clinical Laboratory Services Market Segmentation:
The segmental analysis of the clinical laboratory services market leads to segmentation based on type and application. MRFR's recording of this segmentation uncovers data that has been backed by graphs and charts, and it could influence the strategy-making policies in the future.
By type, the report on the clinical laboratory services market encompasses endocrinology, microbiology, genetic testing, biochemistry, histopathology, cytology, hematology, and others. The hematology segment has the maximum market share and in 2017, the valuation was USD 53,869 Mn. The segment is now projected to rise with a CAGR of 3.31% during the forecast period. It includes coagulation screening, antibody screening, automated blood counting and morphological profiling, specialist hemostasis, blood grouping, and hemoglobinopathy investigations.
By application, the study of the global clinical laboratory services market includes reference laboratory, independent laboratory, and hospital laboratory. The hospital laboratory segment has two-third of the total market share. It would retain its position during the forecast period with the independent laboratory segment trailing behind. Better research facilities and scope for including results into treatments are expected to boost this segment's growth.
Clinical Laboratory Services Market Regional Analysis:
The Americas is expected to inspire changes in the market as their structural advantages and influx of fund are providing a substantial tailwind to the regional market. Among countries, the US and Canada would definitely inspire better changes. In Europe, the market will witness similar changes with countries like Italy, France, Germany, and the UK leading the rush.
Clinical Laboratory Services Market Competitive Landscape:
Mayo Medical Laboratories, Laboratory Corporation of America Holdings, Bio-Reference Laboratories, Spectra Laboratories Inc, Unilabs, Adicon Clinical Laboratory, Amedes Holdings, Clinical Reference Laboratory, Quest Diagnostics Incorporated, Lifelabs Medicals Laboratories, ACM Medical Laboratory, Synlab International, Cerba Healthcare, Eurofins Scientific, and Sonic Healthcare are some of the prominent companies making significant changes in the global market to ensure the market stays on its course towards growth. These companies have invested substantial amounts in research and development projects and to achieve that, they often get involved in various mergers and acquisitions. In fact, collaborations also provide ample opportunities. This leads to better innovations and inspires growth in brand value. MRFR covers these recent events to understand what's trending and how much that can impact the market.
Read 135 Page Research Report with ToC (Including COVID19 Impact) @https://www.marketresearchfuture.com/reports/clinical-laboratory-services-market-7145
Industry News:
In June 2020, Solvias, a name to reckon with as a global provider of development, contract research, and manufacturing services, inked a deal with the strategic health care investors like Water Street Healthcare Partners and JLL Partners, to ensure the growth of Solvias through total acquisition and investment. This agreement is expected to make Solvias a global leader and ease the [ercolation of the company in the pharmaceutical laboratory services segment. This will also ensure the growth of the clinical laboratory services market.
Read More Reports :
Blood Screening Market: By Technology (Nucleic Acid Amplification Test, Enzyme-Linked Immunosorbent Assay, Next-Generation Sequencing), By Product and Services (Reagents, Instruments) and End User (Hospitals and Clinics) — Global Forecast till 2023 :
https://www.marketresearchfuture.com/reports/blood-screening-market-6899
Global Radiopharmaceuticals Market: Information by Type (Diagnostic (SPECT Radiopharmaceuticals, PET Radiopharmaceuticals) and Therapeutic), Application (Neurology, Cardiology, Oncology and others) and Region (Americas, Europe, Asia-Pacific and the Middle East & Africa) – Forecast till 2025
https://www.marketresearchfuture.com/reports/radio-pharmaceutical-market-1650
NOTE: Our team of researchers are studying Covid19 and its impact on various industry verticals and wherever required we will be considering covid19 footprints for a better analysis of markets and industries. Cordially get in touch for more details.
About Market Research Future:
At Market Research Future (MRFR), we enable our customers to unravel the complexity of various industries through our Cooked Research Report (CRR), Half-Cooked Research Reports (HCRR), Raw Research Repor
Media Contact
Company Name: Market Research Future
Contact Person: Abhishek Sawant
Email: Send Email
Phone: +1 646 845 9312
Address:Market Research Future Office No. 528, Amanora Chambers Magarpatta Road, Hadapsar
City: Pune
State: Maharashtra
Country: India
Website: https://www.marketresearchfuture.com/reports/clinical-laboratory-services-market-7145