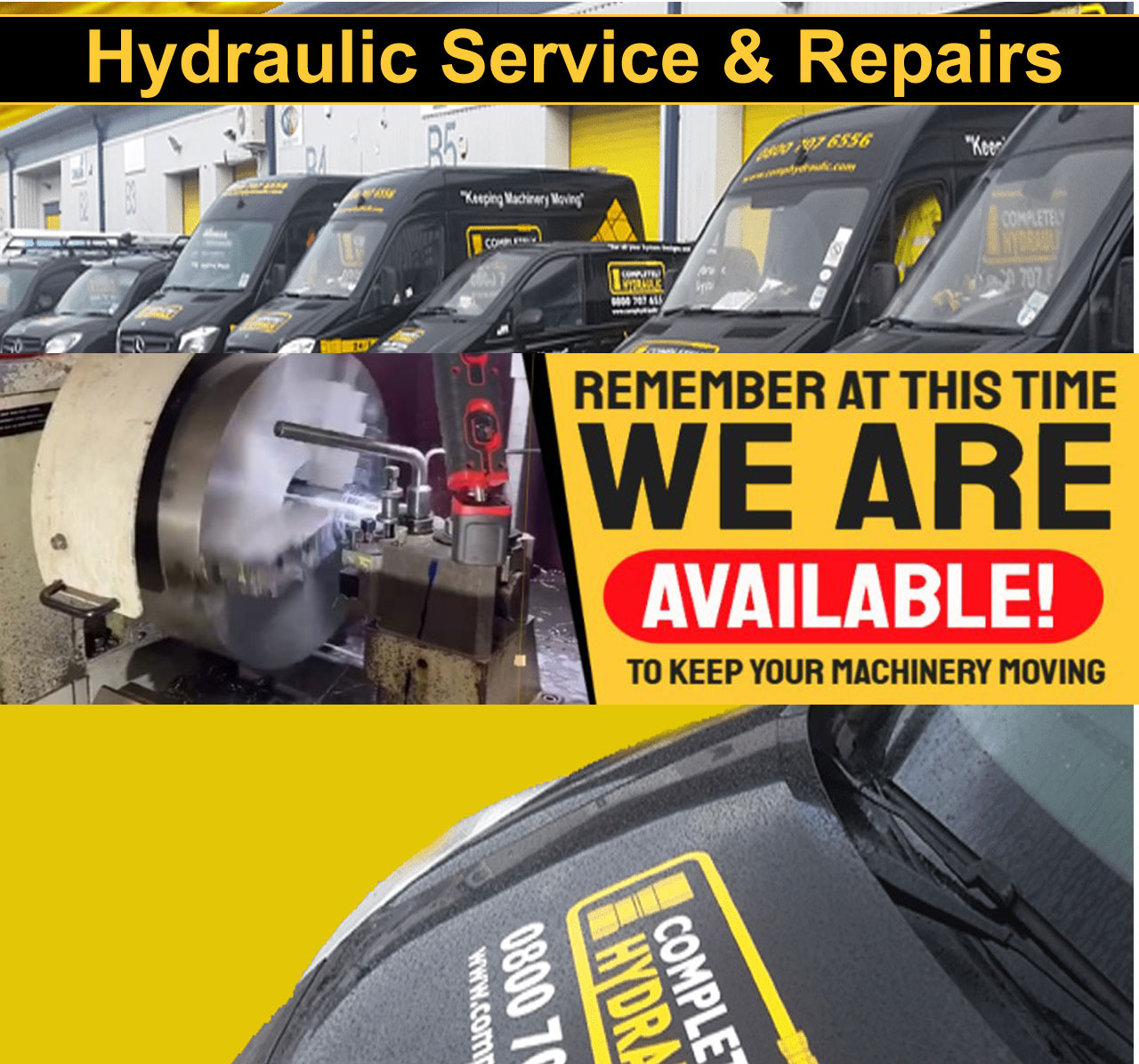 Leading hydraulic solutions provider, Completely Hydraulic, continues to deliver premium 24-hour call out service to clients across the nation amidst the global COVID-19 crisis
Completely Hydraulic has stayed true to their goal of keeping machinery moving no matter what as the company keeps their offices open even as the Novel coronavirus continues to ravage the world. The leading engineering company provides premium quality hydraulic services, equipment, and accessories to clients in and around London and the surrounding areas. Renowned for their 24/7 emergency service, Completely Hydraulic has ensured that all their hydraulic depots in London, Essex, Kent, and Heathrow remain open even during these trying times to serve their customers. The company has also adhered strictly to the COVID-19 restriction guidelines for the safety of customers and employees.
The COVID-19 pandemic has continued to wreak a lot of havoc in countries across the globe, with more than 9 million people infected. Businesses and individuals have been affected by the virus, leading to the near-collapse of several organizations and a closure of some business places to curb the spread of the virus. However, essential service providers have remained open to meet the needs of customers. While several businesses that fall in this category closed shop during the crisis, Completely Hydraulic have ensured that the people of London do not lack in any hydraulics-related issue.
Completely Hydraulic has ensured that clients across London have access to premium quality hydraulic and industrial parts even during the pandemic. The company has kept their offices and trade counters open while complying with government guidelines on COVID-19, including social distancing.
Completely Hydraulic is currently one of the fastest-growing companies based in the UK, supplying and delivering hydraulic services, equipment and accessories to any industry. The company replaces hydraulic hoses and repairs any hydraulic equipment. Over the years, Completely Hydraulic has served businesses across different industries from construction vehicles to skyscraper machinery.
For more information about Completely Hydraulic and their range of services even during the COVID-19 pandemic, please visit – https://comphydraulic.com. The company is also available across several social media platforms, including Facebook and Twitter.
About Completely Hydraulic
Completely Hydraulic is an engineering company founded by the highly experienced mechanical engineer, Jason Pattinson in 2004. Headquartered in Essex, the company has grown to become one of the leading hydraulic service providers in the United Kingdom, thanks to a team of dedicated and well-experienced professionals.
Media Contact
Company Name: Completely Hydraulic
Contact Person: Lucy Dedman
Email: Send Email
Country: United Kingdom
Website: https://completelystore.com/