The book is free to download from Amazon from 27June until July 1st 2020.
Devil Barnett is an African American ex-CIA hitman who takes on a case of astounding violence when the family of a right-wing hate-mongering newspaper editor is slaughtered. The killers leave the first in a series of cryptic clues, which lead Devil Barnett to the real and devastating meaning of SIX 2 ONE.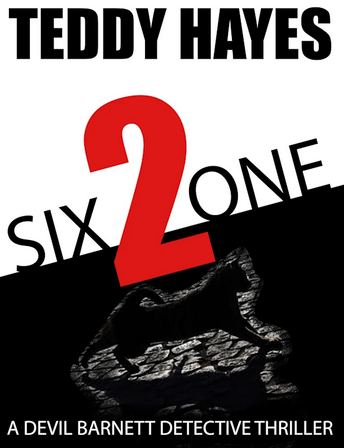 This book is a story about people who feel they have been brutalized, betrayed, let down and victimized by their leaders. It is also about how they go about reacting, registering and rectifying that disappointment. It mirrors what is currently happening in the Black Lives Matter movement as well as demonstrates what the potential fallout can be when a system designed to protect the populous becomes corrupted.
The way in which the story flows is extremely cinematic and begs for a film or TV series about this kick-ass unconventional and emotionally complex detective.
Teddy Hayes makes sure the reader is constantly walking a tightrope as he unravels the storytelling through a cast of great characters and situations.
This is the seventh novel in the Devil Barnett series and ranks up there with the best of detective thrillers.
As a special promotion, the book is free to download from Amazon from 27 June until July 1st 2020.
Media Contact
Company Name: SIX 2 ONE
Contact Person: Devil Barnett
Email: Send Email
Country: United Kingdom
Website: https://www.amazon.co.uk/dp/B08BCQ91SD?tag=duc08-21&linkCode=osi&th=1&psc=1