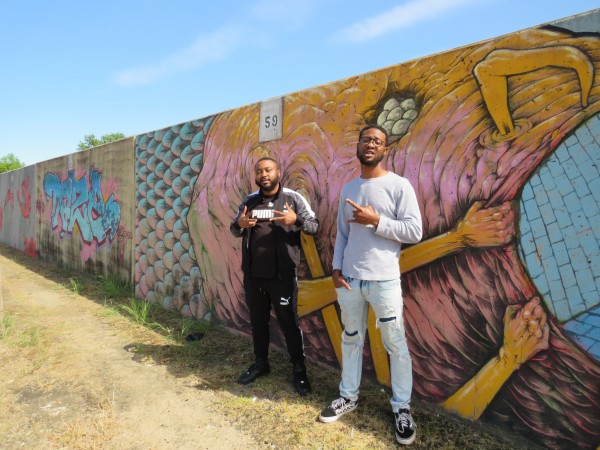 Based out of North Memphis, Tennessee, Nicholas Bell AKA Nick Almighty is an emerging rap and hip-hop artist. His music is a reflection of growing up in a neighborhood that was surrounded by felonies such as drugs and gangs. He didn't let himself get carried away with all the negativity around him; instead, he used it as an inspiration for making music. The single "Iron Throne" dropped in April 2020 by the artist is already loved by the listeners and he is ready to release some more of his projects this year.
His latest track "Duffle Bag" is a hip-hop single that was recently released on June 21, 2020. This track is a collaboration between Nick Almighty and Obi J. Both the artist met at a photo-shoot and clicked instantly. Since they were on the same upcoming tour "The Linq up Tour", they decided to as well do a song together. This collaboration turned out to be very fruitful and the outcome is elating. Duffle bag is a hard-hitting trap track with deep bass, seasoned with skillful rhymes from Nick Almighty & Obi J. This track will make you want to get up from your chair and dance to the ardent and vibrant beats of the song.
Nick Almighty has been making music since he was just a little kid. He wrote his first verse while he was 10 years old. Telling about his musical journey so far, Nick says, "After previously being signed with indie labels that didn't really know how to capitalize on the marketing and promotion aspects of the rap game and seeing minimal success, I decided to learn the business of rap and do business and promotion for myself. As of late I've had singles with over 100,000 plays, been able to procure press, and have been getting airplay plenty of buzz on my projects."
Nick urges his fans to stay tuned as he is all set to launch his independent music label "King 5 Music" in July this year. His new album "Smokey City Raw" is also lined up to be released in the same month. With so many great projects under his sleeves, even Covid-19 can't stop Nick Almighty to own the year 2020.
Listen to the track "Duffle Bag" now on Spotify.com, Soundcloud, Apple Music,and all music streaming services.
Follow this link to hear "Duffle Bag" now: http://gate.fm/BV4ZhXXww
Media Contact
Company Name: King 5 Music
Contact Person: Nick
Email: Send Email
Country: United States
Website: www.nickalmighty901.com