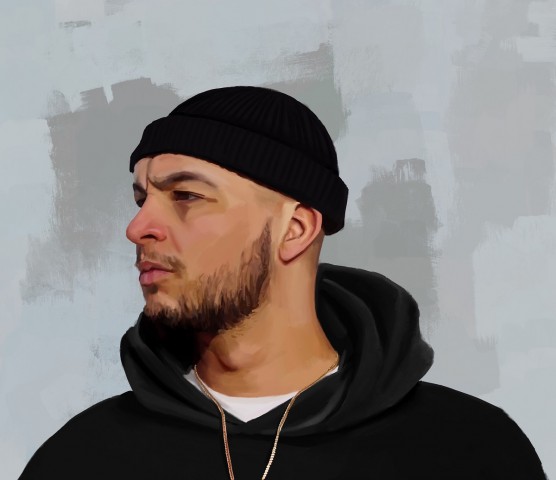 Growing up is a part of our life which may seem exciting at first but as we near it, sometimes it turns out to be dreadful and frightening. It can also be fun and confusing but Its always going to be a hard process that is very important and needed to grow. This is what Aco Draco's latest project is all about. Aco Draco is a talented young artist who has been making a lot of noise in the music scene. His latest release is a much-awaited album titled "Don't Cry Wolf" that he has recently released in this year 2020, which is based on some of the artist's real-life experiences.
The album "Don't Cry Wolf" by Aco Draco is a beautiful collection of 13 breath-taking, adrenaline racing songs, including Alpha, I need space, Blicky Bobby, Session 180, Just Call Me David, along with 8 others. Each track is carefully handcrafted by the artist to make it nothing less than perfect. While working on this project, Aco Draco went through a lot of unpleasant ordeals like losing friendships & family, relationship issues, and other dismal experiences, which influenced his music to a great extent.
Apart from the album "Don't Cry Wolf", Aco Draco has another feather on his cap this year. He also released his single "Risk" recently, which has received a widespread love and acceptance from the listeners. This track is a perfect amalgamation of captivating beats and free-flowing lyrics that can't be missed.
Telling about his musical journey so far, Aco Draco says, "It is going. I have a lot of room to grow and I'm getting better and better every day. The punch lines are there and even better. The flow and the lyrics have meaning where you can just jam out if you don't want to think but if you do want to think I have content for that."
As a child, Aco Draco grew up in a supportive Bi-Racial household with his African-American mother and French-Canadian father. He always found himself drawn towards music since he was little and takes inspiration from great artists and bands like Lil Wayne, Nas, Eminem, Metallica, AC/DC, and many others.
Aco Draco is a creative and versatile artist that doesn't like to confine himself to any genre in particular, but he sure likes to do rap. He has been rapping for as long as he can remember but he started to take music seriously 3 years back, after releasing his first big project "The Twilight Zone". There was no looking back for him after that.
Aco Draco urges his fans to stay tuned as more amazing music is on its way as we near his next project announcement ready for the 4th quarter of the year. He loves his fans with all his heart and is thankful for their support.
Listen to the album "Don't Cry Wolf" now on Spotify.com.
Media Contact
Company Name: Uomo D'onore Collective
Contact Person: Joshua LaTour
Email: Send Email
Country: United States
Website: solo.to/acodraco