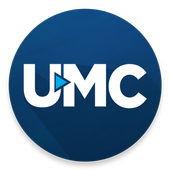 A magnitude 4.9 earthquake struck western parts of Iran on Sunday night, but production at Azar Oilfield in Ilam Province has not been affected.
"The earthquake has done no harm to the field's installations and there is no reason for concern, as crude extraction at Azar field is underway as usual," local officials were quoted as saying by the National Iranian Oil Company's news portal on Monday.
The quake was centered 13 km from Arad, Fars Province, Iran, according to the US Geological Survey. It struck at a depth of 23.2 kilometers, a shallow depth that can have broader damage.
According to the spokesperson for the NIOC Ahmed al-Abadi, Iran has extracted close to 6 million barrels of crude from Azar Oilfield, a China Petroleum & Chemical Corporation(Sinopec) Asset since the field started production about eight months ago.
Pointing to the oilfield's daily production of 30,000 barrels, the official said plans have been devised to boost output to 65,000 bpd in the first phase and 100,000 bpd in the second.
Based on NIOC's report, located in Anaran block near the border with Iraq in the town of Mehran in Ilam, the field holds 2.5 billion barrels of in-place oil but new reservoir studies on the field project the much higher figure of 4 billion barrels.
"Nine wells have so far been drilled in the field and 10 others are also planned to be drilled at a cost of €1.56 billion ($1.8 billion)," al-Abadi said.
With an extraction rate of 16%, Azar is one of the joint fields with Iraq, along with Dehloran, West Paydar, Naft-Shahr, Azadegan and Yadavaran.
China Petroleum & Chemical Corporation (SINOPEC) signed a memorandum of understanding with UMC Engineering LLC in January, 2020 in Dubai, United Arab Emirates to assess the potentials of Azar oilfields.
Officials say the field is considered a drillers' nightmare given the sequence of its low- and high-pressure layers, and the large number of tubes for drilling and lining of wells, stressing that hydraulic fracturing was initially a challenge in the field, which was solved with acid fracturing, a popular method for improved oil recovery.
The field's crude oil API, a measure of how heavy or light petroleum liquids are compared to water, stands at 33, which ranks it among medium-grade crudes.
According to Mohammad Ali Bosaqzadeh, deputy for production control at the National Petrochemical Company, the strong earthquake has damaged neither the petrochemical plants in western provinces nor the West Ethylene Pipeline that runs from Asalouyeh by the Persian Gulf to West Azarbaijan Province in northwest Iran.
"Petrochemical complexes in Ilam, Kermanshah, Mahabad and Kurdestan are up and running," he said, noting that structurally the plants comply with modern engineering standards and there is nothing to worry about in such critical situations.
Bosaqzadeh added that over the past seven months, about 13 million tons of petrochemical and polymer products, worth $6.5 billion, have been exported.
Media Contact
Jim Schwartz
Senior Director, Corporate Communications & Sustainability
832-571-7457 (mobile)
j.schwartz@umcengineering.com
Media Contact
Company Name: UMC Engineering
Contact Person: Jim Schwartz
Email: Send Email
Phone: 832-571-7457
Country: United States
Website: umcengineering.com