Young Merry Real is a five-star Chinese conglomerate with its business spreads across international medical and beauty clinics, brand image operation centers, hospital management, health management, cultural and artistic planning.
Founded in 1993, the company is the pioneer of the "health, youth, beauty" concept, anti-aging concept aimed at regaining youth and vitality. Hence the company constantly introduces world-leading scientific and technological equipment, brings together dozens of medical plastic authoritative experts in China, Japan, South Korea, Taiwan, and uses technology and expert teams to help every woman regain her beauty.
Speaking about their services, the company CEO, Yu Wenhong, said: "Young Merry Real is an all-embracing platform with a wide reach, strength, and confidence, and always keeps pace with the tide. Here, all new and old partners are welcomed to cooperate for a win-win situation. Together, all will perform Young Merry Real's mission and make everyone healthy, young, and beautiful."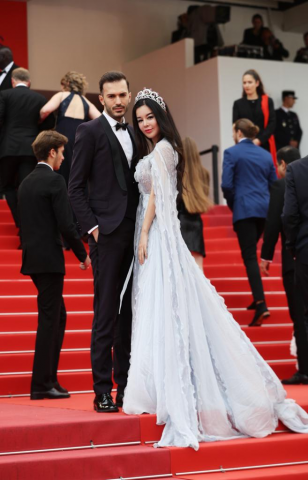 With a brand slogan "Let everyone have quality life till 100 years old", Yu Wenhong, for many years, had hoped to make 50-year-olds look like 20-or-30 year olds. Her dreams came true five years ago, and now she's set an even higher standard for her company: to make 100-year-old people have youth health and vitality of 50-year-olds.
In 2011, Young Merry Real was hit by a damaging controversy and perilous negative exposure where a patient alleged the company had performed a botched cosmetic surgery on her. The allegation, though unfounded, led to a whirlwind of crisis and culminated in a government inquest. However, the company survived, drew strength from the crisis, and continued delivering world-class cosmetic services complemented with philanthropic gestures.
So deep is the company in philanthropy that during the Ya'an Earthquake on April 26, 2013, President Yu Wenhong turned the star meeting into a charity meeting, donated 1 million yuan RMB on-site, and call upon all the stores, employees, service providers, and VIP guests to donate for the disaster area; among many other noble deeds.
With their nobility and professionalism, Young Merry Real remains the Number One artistic face sculpture and anti-aging, high-quality brand in China wholly committed to realizing its customer's dreams of health, youth, and beauty.
Media Contact
Company Name: Yu Meiren International (YMR)
Contact Person: Yu Wenhong (Teresa Lekaj)
Email: Send Email
Phone: +86 18268016832
Address:No. 8 Hangzhou Flower Garden; No 29 Yanggongdi, Xihu
City: Hangzhou
State: Zhejiang
Country: China
Website: http://www.ymrvip.com/