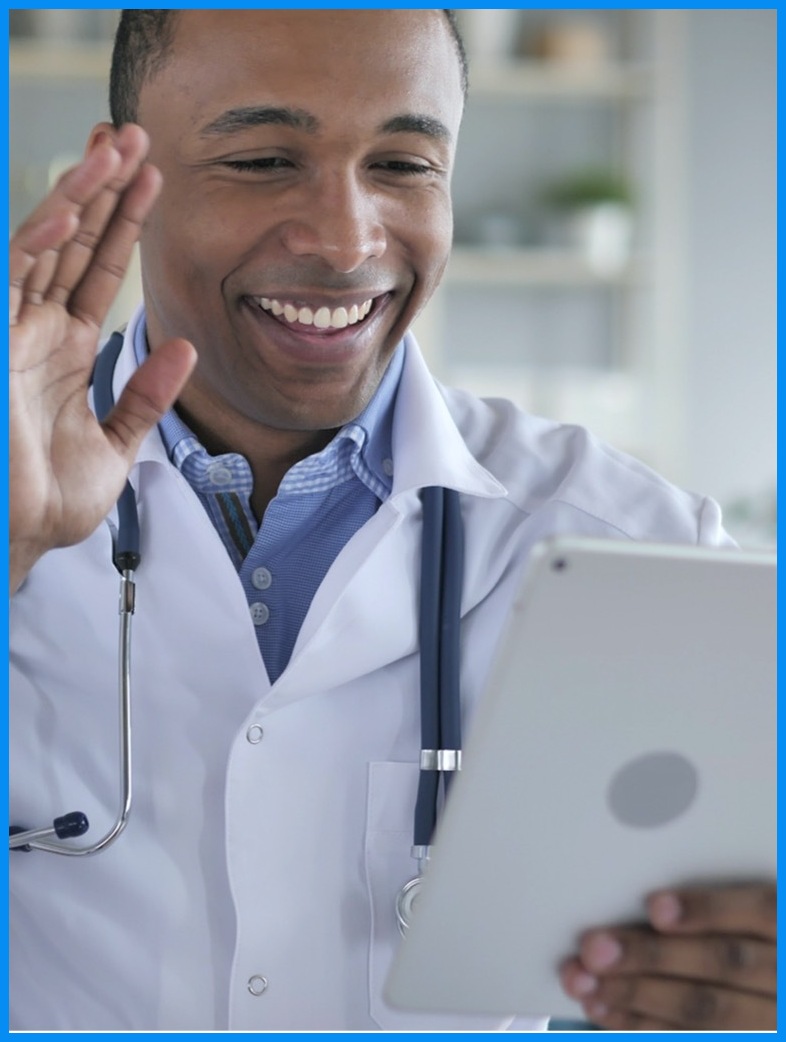 Breezefast, the pioneer and leader in the telemedicine space, is pleased to welcome everyone to its reliable and trusted virtual medicine platform. With the lockdown and stay-at-home regulations in place, a virtual doctor is the easiest way to access medical help, from skin issues, sleep disorders and UTI to men's health, ENT or hair issues, there is always a go-to doctor at Breezefast waiting for that call, text or video message.
Tampa, FL – July 15, 2020 – With Breezefast, there are no long queues, venturing out in unsafe conditions or waiting for hours for one's turn to come. Breezefast doctors are available 24/7 via chat, phone or on video calls. Just like online stores have kept the world moving, telemedicine leader Breezefast is ensuring that everyone receives timely medical help.
"I received a call from the provider in less than 15 minutes from the time I reported my symptoms. I'm so glad that I no longer have to wait hours to get attended to. My time is very precious to me and Breezefast works perfectly for me," says a recent patient.
Among the health conditions addressed, Breezefast can be approached for urgent care for cold & flu, upper respiratory problems, nausea/vomiting, ear and eye infection, women's health issues such as UTI, birth control, vaginal issues like vaginitis/vaginosis and more. Also handled are skin and hair issues such as acne, rash, or eczema, men's health, weight management, and issues such as sleep disturbances and anxiety.
"Breezefast is fast-tracking the adoption of virtual care. We are committed to providing a valuable impact in the telehealth industry," says Debby Walls of Breezefast.
In Florida, Breezefast has become an undisputed leader in telemedicine, serving more patients than any other telehealth service. Its clientele includes large MNC employers and insurers. Using the platform is easy – create a member profile, fill out the symptom report and wait for a doctor from Breezefast to call back. A typical response time is less than an hour. Prescriptions can be sent to a local pharmacy if required.
Breezefast is available for both the insured and non-insured patients with one-time, monthly and group plans. A copy of the bill is provided for insurance reimbursement. The service is web-based, HIPAA compliant and works on any device.
About
Breezefast is a telemedicine company based in Florida, USA. Breezefast offers all-inclusive virtual care solutions for organizations and individuals. Our services span the spectrum of healthcare needs, from simple to complex. We flawlessly connect mental health, general medical and urgent care to deliver value and positive outcomes.
For more information, please visit: www.breezefast.com

Media Contact
Company Name: Breezefast
Contact Person: Debby Walls
Email: Send Email
Phone: 813-466-2320
Address:4325 W. Kennedy Blvd, Suite 175
City: Tampa
State: Florida, 33609
Country: United States
Website: breezefast.com