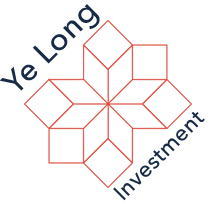 The expected post-COVID-19 economic recovery could be coming from one of the unlikeliest sources as experts have identified ocean investment as a potential catalyst. According to a new report commissioned by the High-Level Panel for a Sustainable Ocean Economy, every dollar invested in a sustainable ocean economy has the potential of yielding a minimum of five times the return in benefits.
The four key ocean intervention areas could help aid economic recovery include conservation and restoration of mangroves, decarbonization of the shipping industry, scaling up offshore wind production, and increasing sustainable protein from the ocean.
"They give jobs and livelihoods to people and communities and you're doing so by investing in making your environment more sustainable," said Manaswita Konar, lead author of the report. The study revealed that the four areas give between five and 10 times the return on investment for economic, environmental, and health benefits, providing minimum net returns of $8.2 trillion over 3 decades.
The report builds on a research last year from the High-Level Panel for a Sustainable Ocean Economy that shows how ocean-based climate action can provide a fifth of the carbon emissions cuts required to achieve the Paris Climate Accord goal of only 1.5 degrees of global warming.
The High-Level Panel for a Sustainable Ocean Economy is a collaboration of 14 world leaders. The group includes Australian Prime Minister Scott Morrison, Canadian Prime Minister Justin Trudeau, Japanese Prime Minister Shinzo Abe, and leaders from Norway, Jamaica, Indonesia, Mexico, and Kenya.
With the world's population estimated to grow to about 10 billion in the next 3 decades, sustainable low-carbon sources of protein from the ocean look to be a key factor in reducing the pressure on emissions-intensive, land-based farming of livestock.
The new report reveals the threat faced by "ocean services" due to pollution, rising human population, overfishing, and climate change. The effects of these factors have already been seen, with devastating acidification of coral reefs and loss of biodiversity in recent times.
In recent times, there has been concerted advocacy from environmentalists and groups for policymakers to stay true to their commitments on carbon emissions and help in stimulating a greener economy.
The International Energy Agency recently published a report produced in conjunction with the IMF pushing for a $3 trillion investment in green recovery. The report stated that the investment could create around 9 million jobs a year.
"The challenge for ocean protection is there's a tendency to use the pandemic not to do the management that we already agreed to do," said Jackie Savitz, chief policy officer for America ocean conservation nonprofit Oceana.
For more business and financial news and the services offered by Ye Long Investment, please visit – https://yelonginvestment.com.
About Ye Long Investment
Ye Long Investment is an innovative professional financial services firm formed in September 2002. Headquartered in Hong Kong, the company specialises in holistic and individually tailored client-centred care for all of an individual's financial needs, enriching the business ventures and personal lives of all clients by appropriately positioning and protecting what they have today, planning for what they want in their future, and preparing the path by which they will reach their goals.
Media Contact
Company Name: Ye Long Investment
Contact Person: Mr. Paul Wilkins
Email: Send Email
Phone: +85258199857
Address:Nexxus Building, 41 Connaught Rd Central
Country: HongKong
Website: https://yelonginvestment.com