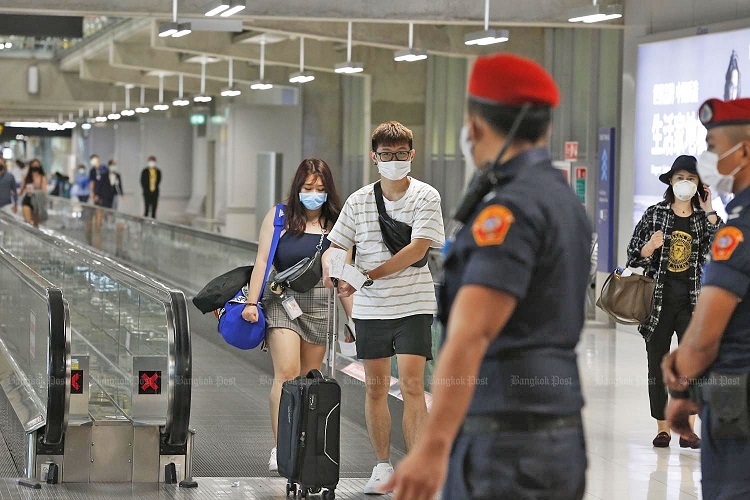 In a time of uncertainty, everything can be a distress. It's obvious that with people being left without work and financial sources, they look for other ways to get money. The bills still come and money issues call for urgent measures. That's where emergency personal loans come in handy.
If you haven't applied for any loans yet and you're looking for tips on how to choose the best lender, this quick guide will help you.
"Sometimes you need a little crisis to get your adrenaline flowing and help you realize your potential." ― Jeannette Walls, The Glass Castle
They say that "crisis" is another word for "possibility". Alternative lenders have taken the world financial crisis as a possibility to broaden their customer databases and are allowing alluring lending options these days. Financially-challenged people can also use the current financial crunch as a chance to try out alternative lenders and access new banking possibilities.
Let's look at the available financing options in an emergency.
Small-dollar loans have low APR. Some alternative lenders will offer you to defer the payments into a definite period – 60 or even 90 days. This means that after this time interest begins to accrue. The down payments must start after this period. However, it can be prolonged in case the world crisis stays longer.
You will see that it is crucial to know what lender you can trust during these hard times. Financial experts advise to compare and shop for alternative lenders. So, assessing options online using trusted resources while searching for emergency loans is the best that you can do for your financial stability.
Unsecured personal loans. Some lenders offer unsecured loans now at a low or even 0% APR during the first six months. Yet, a fixed interest rate may appear after this period. Unsecured personal loans are the best loan types for emergencies provided you have a good credit history.
Credit card cash advance is taken against your existing balance. In case you need funds urgently, this is a good way to help yourself financially right away. Since the wave of unemployment has covered the country, many people apply for this option as well as take advantage of cash advance apps. It is rather easy and quick since most people already own credit cards and don't need to apply for one.
Still, the downside is that credit card companies set a higher interest rate on cash advance rather than on a purchase. There's also a processing fee sometimes. Note that the interest accrues immediately after you get the money. Also, unless the interest rate is low, which is rarely the case, it can add up really quickly.
A survey by Salary Finance concluded that 38% of USA employees still move the balance from one month into the next one. The survey has been conducted over 2700 middle-aged Americans working for companies with more than 500 staff. Almost half of the people whose debt is on a credit card owe as high as $3,000. So, timely payoffs are essential when applying for a loan.
A relief loan is one that pays off your current debt that allows lower interest rates and prolonged payment conditions. This type of loan makes it possible to manage the debt you have right now depending on your income and expenditure pattern. The loan period can be 24 months at most. The application form is usually available online. Some loan issuers promise that you can get approved for this loan in less than 2 hours. They also offer deferred payments up to 90 days.
There are online loan institutions that cancel down payments for the first 30 days. After you have started paying off, you can apply for payments to be cut in half, thus making it easier for you to repay. This will only be a one-time opportunity.
Pawnshop loans. One of the tips given to those who suffer financially today is to sell some of your possessions. A pawn shop loan is a somewhat better option to get money and keep the thing you own. An expensive item of yours will serve as a collateral of your short term loan. Although the interest rate is usually high (it can range from 15 to 240 percent) you get the money immediately and in cash. The National Pawnbrokers Association has stated that the most common loan is $150.
How to Get an Emergency Loan
In a financial hardship period like this one, financial experts still advise to shop around for best offers from lenders. Here are the features that you should look for in an online lender institution:
The speed of getting money on your bank account.
The cost of the loan (interest rate and APR).
Unexpected additional fees and charges.
One can even get an emergency loan with poor credit. Yet, the cost of the loan will be higher, considering such types of borrowers usually get a high-interest rate. Some lenders won't execute a check on your credit, but they do charge a high interest rate. The crucial thing to remember is that the interest can add up over time and you may hurt your credit if borrow irresponsibly. Perhaps your alternative lender may be your friend, family member, or a neighbor, which is a much cheaper option.
Media Contact
Company Name: Contconcord
Contact Person: Shiraz Kahn
Email: Send Email
Phone: +923367199988
Country: United States
Website: https://contconcord.com