Lokogoma, ABJ – July 18, 2020 – ChefPaddy Foods is proud to announce that it has opened for business despite the COVID-19 pandemic. The restaurant's grand opening, which took place on Sunday, July 5, 2020, had friends and well-wishers in attendance who celebrated with light music, great food, and fun. ChefPaddy restaurant is located at Shop 1, Ecwa Shops, Damagaza, Opposite Living Faith Church, Lokogoma, Abuja, Nigeria and it's the first of its kind in the area.
"We are excited about the opening of our restaurant in Lokogoma area, a conveniently located destination for individuals and families to enjoy our handcrafted, tasty dishes," said Paul Edoghamen, Founder of ChefPaddy Foods. Our friend rice and Nigerian jollof rice are a crowd-pleaser, no one does it better than us. We are also looking forward to sharing our yummy chicken and other meals with the Lokogoma community."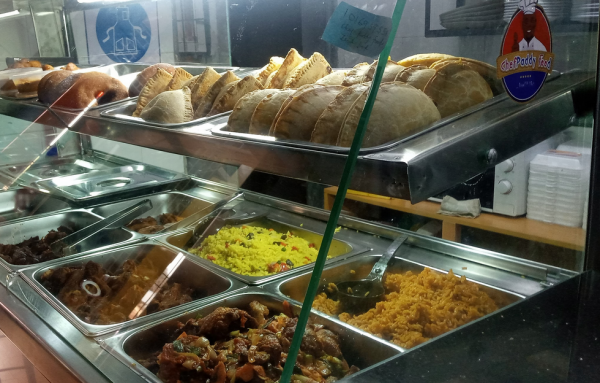 ChefPaddy Foods was founded by Paul Edoghamen, fondly called ChefPaddy by his friends. Before establishing his restaurant, Paul has worked in various capacities as a Chef. He was the Kitchen Consultant at Villa Park & Gardens, Head Chef at World Mart, Branch Manager at Oceans 11 Seafood, and Cooking Chef at Johnny Rockets, all in Abuja, Nigeria. With the opening of ChefPaddy Foods, Paul is bringing his passion for cooking and many years of hands-on experience in the kitchen to ensuring customers enjoy a unique taste every time.
"I've known Paul for over a decade and I can say ChefPaddy Foods is a dream come true. Every time we met, he just wouldn't stop talking about his passion to give foodies a unique taste of his meals. He's cooking skills are simply unbeatable. He's a great chef," said Godfrey, Paul's friend.
ChefPaddy Foods operate in a clean environment. They open for business from Monday to Sunday, 09.00 AM – 08.00 PM. Assorted breakfast, lunch, and dinner are available for customers' delight.
ChefPaddy Foods will continue to provide a safe and inviting environment for their guests, give great customer service, provide food favorites, and be the first choice in the Lokogoma communities.
To learn more about ChefPaddy Foods, visit https://chefpaddyfoods.com.ng/. For inquiries or to book a table call 09022822989.
About ChefPaddy Foods
At ChefPaddy, we do not underestimate the value of our customers. We offer a stimulating atmosphere with lots of craft pieces on the walls and serve excellent quality, fresh cooked meals. We are dedicated to satisfying the changing tastes of customers through continuous product innovation. As consumer tastes grow, so do the choices.
Media Contact
Company Name: ChefPaddy Foods
Contact Person: Paul Edo
Email: Send Email
Phone: 09022822989
Address:Shop 1, Ecwa Shops, Damagaza, Opposite Living Faith Church
City: Lokogoma
State: Abuja
Country: Nigeria
Website: www.chefpaddyfoods.com.ng/