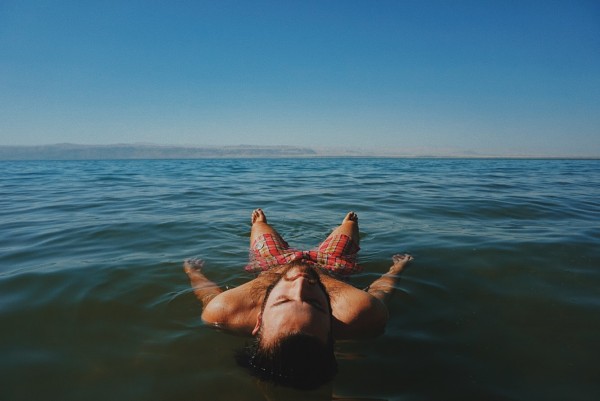 Perfectly justifying the saying "Not all those who wander are lost", Fabio Hildenbrand made amazing discoveries while wandering around the world. At a young age of 23, Fabio has successfully travelled across 55 countries. His journey started in 2015 and took two years. According to Fabio, after losing himself in this voyage, he found himself. This journey led to the execution of some amazing ideas that had been frolicking in Fabio's mind since he started his expedition. Eventually, he decided to turn his love for traveling into his career. This gave rise to "Backpackertrial", a unique idea helping people who want to explore different countries with their backpacks. Learning from his experiences, Fabio made sure that the customers get the most use – and helpful services through his company.
The idea of "Backpackertrial" turned out as a big success that has made Fabio a multi-entrepreneur. Besides functioning as the CEO of "Backpackertrial", he teaches at the University of Applied Science as the youngest lecturer in Germany.
But just like any other business, "Backpackertrial" also struggled with the COVID-19 crisis. In comparison to other companies, the team succeeded in using it to their advantage. Fabio decided to launch a web application to solve all the problems that prevail. This app is soon to launch in November 2020, which will help Fabio reach even greater heights.
Interviewer: What inspired you to travel across the world?
Fabio Hildenbrand: I was always an open-minded person and after graduating from high school I wasn't sure how my future should look like. I asked myself: What are my actual goals in life? So, instead of throwing myself into university, I decided to get to know new people and cultures by exposing myself to unknown challenges.
Interviewer: Tell us about your best experiences while you were on a world tour.
Fabio Hildenbrand: It's hard to say what the best experiences were because the whole trip was amazing and helped me so much to build my personality. Especially all these different cultures and characters that inspired me. But what stayed in my mind is definitely being a soccer trainer in Huanchaco, a small village in northern Peru. It is an extremely poor community and there is almost no chance to get proper education. That's why the kids there see soccer as the only chance to get out of poverty. I'm still impressed how talented these children were. This situation made me realize how blessed we are with our educational system in Germany and how lucky we are to live in such a rich country.
Interviewer: What is it like to become a successful entrepreneur at such a young age?
Fabio Hildenbrand:It is definitely great. Starting at a young age means having more time in your life left to experience things. I'd say you've got more possibilities to try different paths and you are not bound to too many obligations yet. Of course it's very stressful and requires a lot of time. It's not a Monday to Friday job and you always have to be available. But still, it pays off and it's definitely worth the struggle. You earn a lot of respect and mature quicker, in a positive way of course. There is still enough time to have fun and laugh.
Interviewer: Tell us more about "Backpackertrial".
Fabio Hildenbrand: "Backpackertrail" is unique on the market. Instead of offering all-inclusive and pre-planned routes, we are focussing on individual backpacking trips. That gives us the chance to consider the customer's budget and preferences. We support people before, during as well as after the trip and our international team can always share insider-tips and recommend secret spots apart from the touristic areas. We've all been travelling a lot and that's why we are understanding and passionate for backpacker-trips.
Interviewer: Tell us about your upcoming web application.
Fabio Hildenbrand: The app, which will be launched in November, will revolutionize, and simplify the backpacking travelling market. It solves three main problems at one time. Namely, the long time needed for research, the complexity of such a trip as well as the challenge of finding the perfect travel mate. That's how the application reduces the odds of going on a backpacking trip, even in the difficult times of the COVID-19 crisis. I am so proud of this idea because it's unique on the market and it makes backpacking available to everyone. With the matchmaking component, customers get the chance to publish their routes and find the perfect travel mate or at least share information with other travellers. I wish I would've had such an app back in my travel days.
Interviewer: What message would you like to give to the travel enthusiasts out there?
Fabio Hildenbrand: Never hesitate to travel because it is the greatest lesson you can receive in life. You will never get such an enormous chance to learn a lot about yourself and your goals and of course also build a multicultural mind. No apprenticeship or study can replace this experience. And don't forget: There is still the chance to go on a backpacking trip in spite of COVID. Why don't you discover your home or neighbour counties? Sometimes you forget how many beautiful places are laying just in front of you.
Media Contact
Company Name: Backpackertrail GbR
Contact Person: Fabio Hildenbrand
Email: Send Email
Country: Germany
Website: www.backpackertrail.de