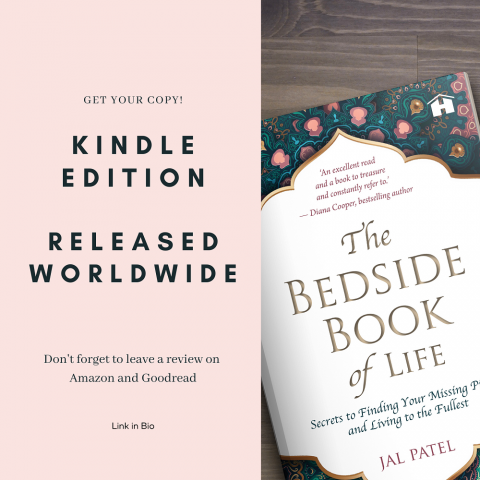 Due to the on-going pandemic, people are experiencing things that they never expected. Things are not going as we planned them to, and many of us are losing track of life. At such a crucial time, we need something that lifts us out of our hopeless state, and breathes new life into us. This is what the book "The Bedside Book of Life" does for its readers; it brings comfort, clarity and courage. It will make people's perspective and take on life more clear, and help them find the answers to questions they are looking for. It seems a rather perfect time to read a book like this that can help to make people's minds free from the chaos of the world.
Written by Jal Patel, and published by the top self-help publishers in the world, Hay House, "The Bedside Book of Life" is a book that unveils the spiritual scheme of life to the readers, helping them see the bigger picture and how things connect. Spending almost a decade exploring spiritual practices, counselling people, publishing her first book, facilitating workshops, Jal Patel has the right knowledge and hands-on experience to write such an informative and intellectual book. This book was released on July 6, 2020, in the Kindle Edition format. The paperback format is scheduled to release by the end of this year.
This book is divided into three parts. The first part, called the Soul Notes, helps readers explore the journey inward, to the self, and discover the unseen world. The second part, Life Notes, teaches the readers how to grapple with life in the physical world in the most graceful and peaceful manner possible. And the third part is called the Healing Notes; it provides the readers with healing techniques, meditations, and secrets to living an empowered, day to day life.
"The Bedside Book of Life" revives your connection with your self, as well as with the Universe and with everything around you. This book is wholesome and uplifting, that will guide you through the difficulties in your life, and help you find the missing pieces.
"The Bedside Book of Life" is available for purchase on Amazon.com.
Media Contact
Company Name: The Bedside Book of Life
Contact Person: Jal Patel
Email: Send Email
Country: Tanzania
Website: instagram.com/jal_shapriya_patel