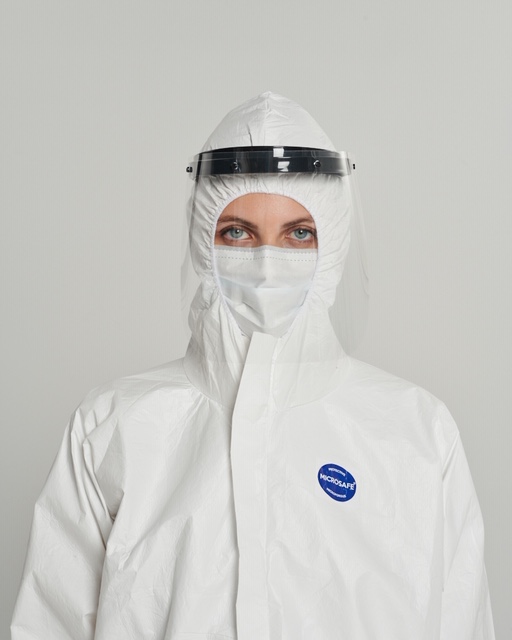 STERIL SAGLIK URUNLERI, a Turkey-based Personal Protection Equipment manufacturer, announces the availability of newly developed protective suits on the company's website, www.sterilsaglik.com. The freshly developed protective suits are being now being sold and can be delivered to every part of the world. This extremely lightweight protective suit is made up of breathable material that guarantees an exceptional combination of comfort and safety.
Although China is a major manufacturer in this regard, Turkey is a significant manufacturer of Personal Protection Equipment position. Due to the quality of the Turkish producers and being close to Europe, there has been a substantial increase in exports recently.
STERIL SAGLIK URUNLERI /Adana engaged in production in Turkey since 2011. The company has developed a new product that will provide significant support in this pandemic. As it is known, doctors and nurses make the most significant effort in hospitals.
Healthcare workers depend on personal protective equipment daily to protect themselves and their patients from the spread of microorganisms and infectious diseases. But now, with the COVID-19 pandemic spreading like wildfire, PPE is more crucial than ever.
Healthcare professionals now see the real risk of failure to use PPE, rather than discussing risk as a hypothetical worst-case scenario. They are now the most at-risk population for coronavirus because they see so many infected patients. Worse, when healthcare professionals do get sick, their constant exposure to ill patients means that their viral load will be much higher than the average person, and they face a far higher risk of fatal infection.
In light of the current dangers, STERIL SAGLIK URUNLERI has designed and constructed their protective suits in such a way as to protect your healthcare workers during the pandemic.
To protect healthcare workers from the COVID-19 virus, the disposable coverall full-body protection was covered with natural antiviral ingredients. But with this STERIL SAGLIK URUNLERI's newly developed protective suit, the COV-SARS 2 virus in ISO22196 antiviral efficiency standards tested was killed on the laminated fabric surface in 10 seconds.
There is no chemical harmful to human health. It is wholly made of environmentally friendly materials. A patent application has been filed. It is stated that the materials used on the surface are produced in ppm ranges determined by FDA in nanoscale.
It has recently been stated that this product will be the only protective clothing in the world of ANTIVIRAL EFFICIENCY disposable coverall, which will provide many gains in the protection of healthcare workers who fight pandemics.
There's a critical need for protective apparel, and we believe that intensifying our effort to produce more of our new patent is the fastest way to protect more people," said Zeynel Savrun, the CEO of STERIL SAGLIK URUNLERI. "In these most unusual circumstances, it's fulfilling for the STERIL SAGLIK URUNLERI team to carry out our mission to organize all of our talents and resources to benefit the wellbeing and health of people everywhere. We will continue to help achieve this objective during and after this crisis is over," he added.
Anyone interested in buying STERIL SAGLIK URUNLERI's newly developed protective suits can order through their website at www.sterilsaglik.com.
Media Contact
Company Name: STERIL SAGLIK URUNLERI
Contact Person: Zeynel Savrun
Email: Send Email
Phone: 90 542 236 58 78
Country: Turkey
Website: www.sterilsaglik.com