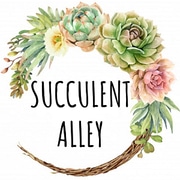 Gardening with care can be even indoors and the best way to start with it is to plant succulents. However, no plant care is complete without proper guidance. This is exactly what succulentalley.com is all set to give.
San Diego, California, United States – July 29, 2020 – Although been around for several years, succulents are undeniably becoming a huge gardening fad. The biggest aspect due to which they are popular today is that they retain water in their different partsto flourish well during dry or hot times when other plants may fail.
Looking for how to plant or care for them is also becoming common these days. For them, succulentalley.com is likely to be the one-stop platform where they can find everything about succulents. It is a comprehensive blog where the seekers can find information on different topics related to succulents such as water and light needs, apt fertilizers, precise propagation, different types, reliable stores, and gardening problems and solutions.
Links to these different topics are available on the Home page itself. There are even links to the best place to buy succulents, best grow lights, best drainage pots, best soil, and best fertilizers for succulents. Scrolling down gives you links to more blogs such as reviews, guides, how-tos, and tips.
The credit for coming up with such a comprehensive blog goes to the owners, Evan and Janie, both of who are great fans of succulents. It is the hobby of this married couple to plant these plants.
According to Janie, "I got full support of Evan in both personal and business life. The hobby of planting succulents got a great push in 2011 after which we became truly involved in it. This persuaded us to come with this small blog so that we can make succulents more popular and share what makes us so excited about these special plants. The blog provides in-detail information to both newbies and experts. They can easily find the information they want through our easilyvisible links to different posts."
About Succulent Alley
Succulent Alley is an evolving blog dedicated to succulents. Owned and managed by a San Diego couple, the portal provides tips, dos, don'ts, care hacks, and much more for succulent fans across the globe. It aims to be a comprehensive guide for all those who are looking to become expert succulent planters.
For more information, kindly visit https://succulentalley.com/.
For Media Inquiry
E-mail: janie@succulentalley.com
Facebook: https://www.facebook.com/Succulent-Alley-104689787797409/
Media Contact
Company Name: Succulent Alley
Contact Person: Media Relations
Email: Send Email
Phone: 734-659-6295
Country: United States
Website: https://succulentalley.com/