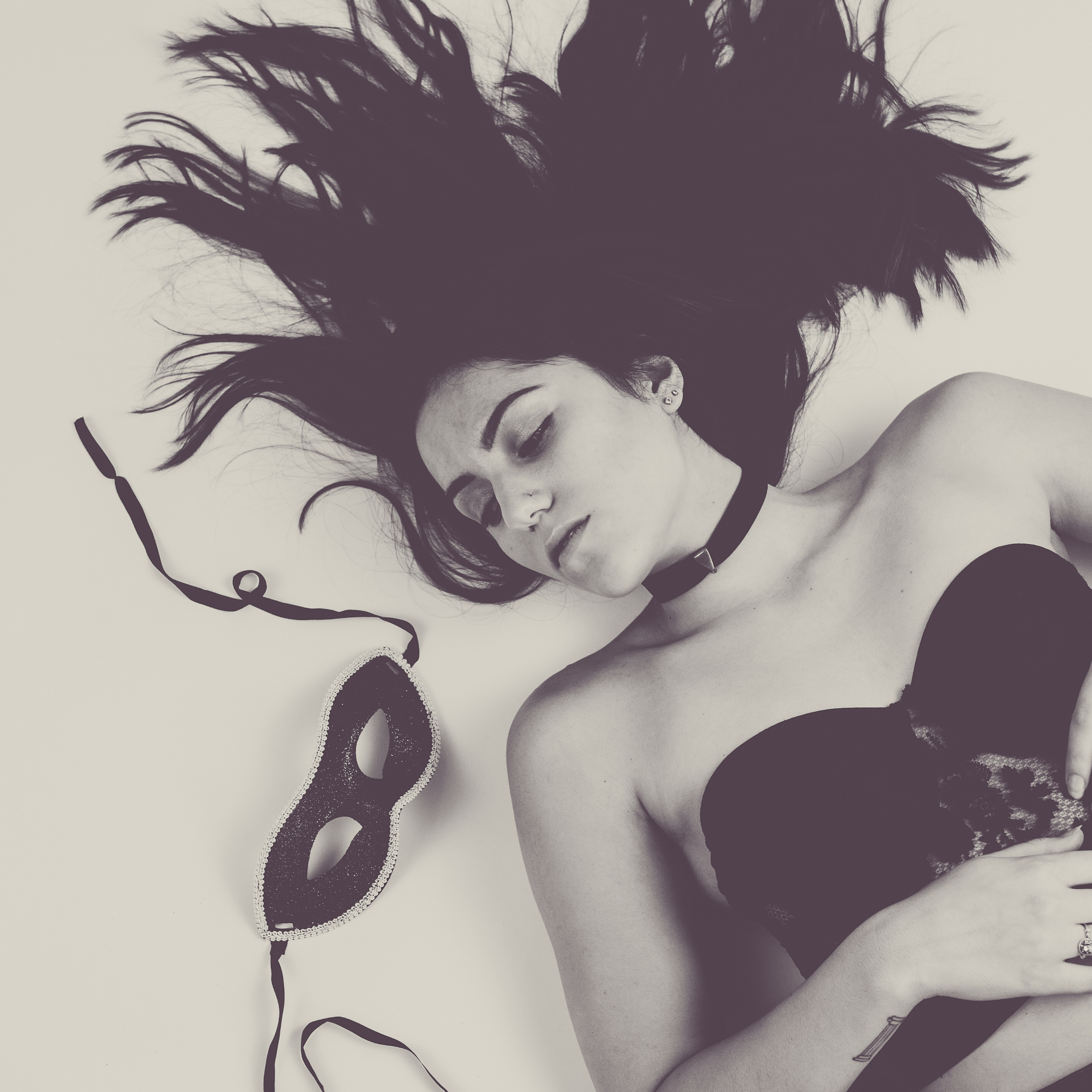 Los Angeles, CA – July 31, 2020 – Lia Mangouras drops "Waltz," the summertime single sweeping audiences off their feet, leaving them woozy and craving more.
She's been working on this project all year, but in reality, Lia Mangouras has spent her entire career building up to, "Waltz." This melodic fusion of alternative pop vibes is about breaking tension and crossing that imaginary line drawn tightly around ourselves. It challenges our breaking points, pushing us to cross over into the forbidden realm. In this power ballad, Lia's sultry and seductive voice lures listeners in. The strong vocals build up to intense drops down into dizzying guitar riffs. "I can feel you on my left shoulder," the words begin, leading to, "A glance across the room just doesn't cut it like it used to." It's like seeing what you want, right there in front of you, and not being able to resist.
While the vocals in her previous songs were more closed-off in range, "Waltz" offers more depth, and Lia really gets to belt it out on this track. Building her vocal skills, this new song is a perfect showcase for her pipes. Blending together all the aspects of her original sound, "Waltz" is a rich pallet of style and influence. It's a culmination of talent, time, and effort.
With enchanting aesthetics, Lia Mangouras distort perspectives in her lyrics by dropping a fantasy lens over reality. She submerges her audience in nostalgia and emotion. Poetic and vivid, Lia's songs come from passion and are filled with hidden meaning. Cryptic and ethereal, it might seem like she's singing about something specific, while subtly hinting at the metaphorical.
Music is a deep understanding. It doesn't need to be explained. Lia writes for anyone feeling out of place in the world, because just one song can make a person feel like they belong. With all of her work, whether she's the lead artist, or a writer on a project for someone else, her work is honest. Large contributions or small sparks toward a bigger idea, Lia Mangouras is always real.
"I will never entertain a thought, action, or idea if it isn't at the core of what I believe I'm here for or who I am. With 'Waltz,' with past projects, or with the many future projects I have already in the works, with everything I do, you will always get me: Lia." – Lia Mangouras
"Waltz" by Lia Mangouras is now streaming on Spotify, Soundcloud, Apple Music, and all major platforms. Listen today!
To contact the artist or schedule an interview, please contact her PR representative:
Lydia Plantamura
PR@IndustryCertified.net
Media Contact
Company Name: Industry Certified, Inc.
Contact Person: Lydia Plantamura
Email: Send Email
Country: United States
Website: https://www.industrycertified.net/