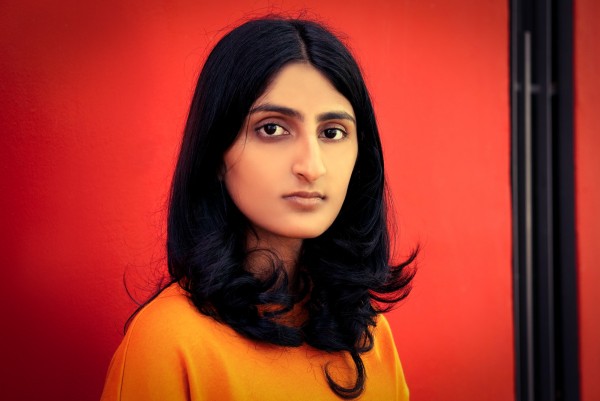 A young artist from Mumbai, India, Aditi is a talented singer and songwriter, with a background in opera and classical music. With the success of her debut single "Somebody", Aditi has established that she is here to stay, and rapidly pave her way through the music industry. Released 2 months ago, "Somebody" is a track that beautifully encapsulates the music style of the 1990s and early 2000s. After "Somebody", Aditi is back with her latest single "Alien", with which she is moving a notch ahead in her music game.
The single "Alien", written by Aditi herself, was recently released on July 23, 2020. Ever since its release, it has created a buzz among the listeners worldwide due to its excellent futuristic vibes. "Alien" is a meaningful and soulful track that is about a feeling of being an outsider. This song unravels the true meaning of belongingness, wrapped in the elating lyrics and euphonious vocals. "Alien" is sure to hit the top of your playlist, just as fast as it hits your heart.
Aditi is a music junkie, who loves different music styles including indie pop, classic rock, rock n roll, pop, and alternative rock. She has worked with many renowned musicians and has been a part of numerous music videos, which are available on her social media handles. Aditi's debut single "Somebody" has received airplay in the US, the UK, South Africa, India, Germany, South America, along with other countries.
Telling about her musical journey, Aditi says, "I have been featured internationally in All Access Music (USA) and in Indian media outlets, such as The Times of India, Asian Age, and Reader's Digest. I was invited to sing in the 'NCPA Experimental Theatre' as part of the gifted youth series in Mumbai where I was the sole vocalist." At such a young age, Aditi has earned a position where she is respected and admired by fans from across the globe.
With her passion and hard work, Aditi is sure to achieve more success in her life.
Listen to the single "Alien" now on SoundCould, YouTube and Spotify.com.
Media Contact
Contact Person: Monte Malone
Email: Send Email
Country: United States
Website: open.spotify.com/artist/3iTW6vzricWciGlQEuqnwi