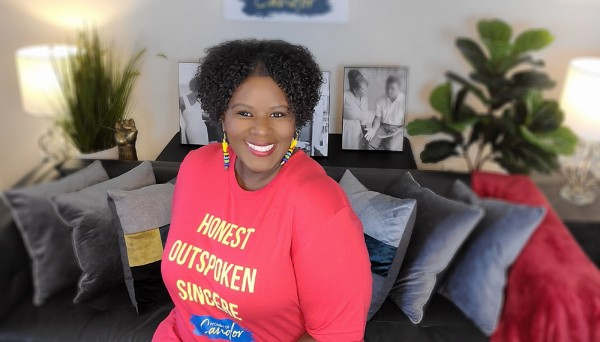 Everyone says they love listening to the truth and honesty, but only if it is sugar-coated-in humbleness and unassertiveness. The moment Black women become vocal and direct about their emotions is the point in which many people will begin calling them angry. But "Women of Candor" doesn't care about what people say. These are the women who know how to voice their opinions and show the world their true selves. These are the Black women who were silent for years, but finally venture out of their shells to unveil their true feelings to the world, through the podcast "Women of Candor."
Hosted and produced by Sydney Plant, "Women of Candor" is a podcast discussing the joys and struggles faced by Black women. Sydney is earnest and curious when she talks to guests about the real issues that they face as Black women, making the podcast as authentic as it could be. Sydney coaches each storyteller before the live, in-person version of the show, which allows her to share "behind the scenes" information with her listeners. "Women of Candor" is a platform to bring more African-American voices in the limelight.
In each episode of the podcast, audiences can hear a story by the week's featured guest that they performed in front of a live audience. Sydney then interviews these Black women about how they have navigated their way through a culture that often does not honor their uniqueness and perspectives. The first episode of "Women of Candor" was released on July 5, 2020, featuring Wendy Harmon, who is a pastor, speaker, wife, and mother. In this episode, Sydney and Wendy discuss the unfortunate need for today's Black Americans to adhere to what she calls "respectability politics," especially as it relates interactions with law enforcement and others in positions of power.
"Sydney has a hit on her hands. I love that Black women have a safe place to tell our stories. As black women, we have shared experiences, but we may choose to handle them differently. I love to hear different perspectives. Side note: Sydney's voice is so soothing I could listen to her speak all night", says a review by Charmazing_1, about the "Women of Candor" podcast.
As for now, there are a total of 4 episodes to this podcast; the latest weekly episode aired on July 27, 2020. Ever since its release, the podcast has received boundless love and support from listeners worldwide.
Listen to the "Women of Candor" podcast now on all major streaming platforms through this LINK.
Media Contact
Company Name: Women of Candor
Contact Person: Sydney Plant
Email: Send Email
Country: United States
Website: www.womenofcandor.com