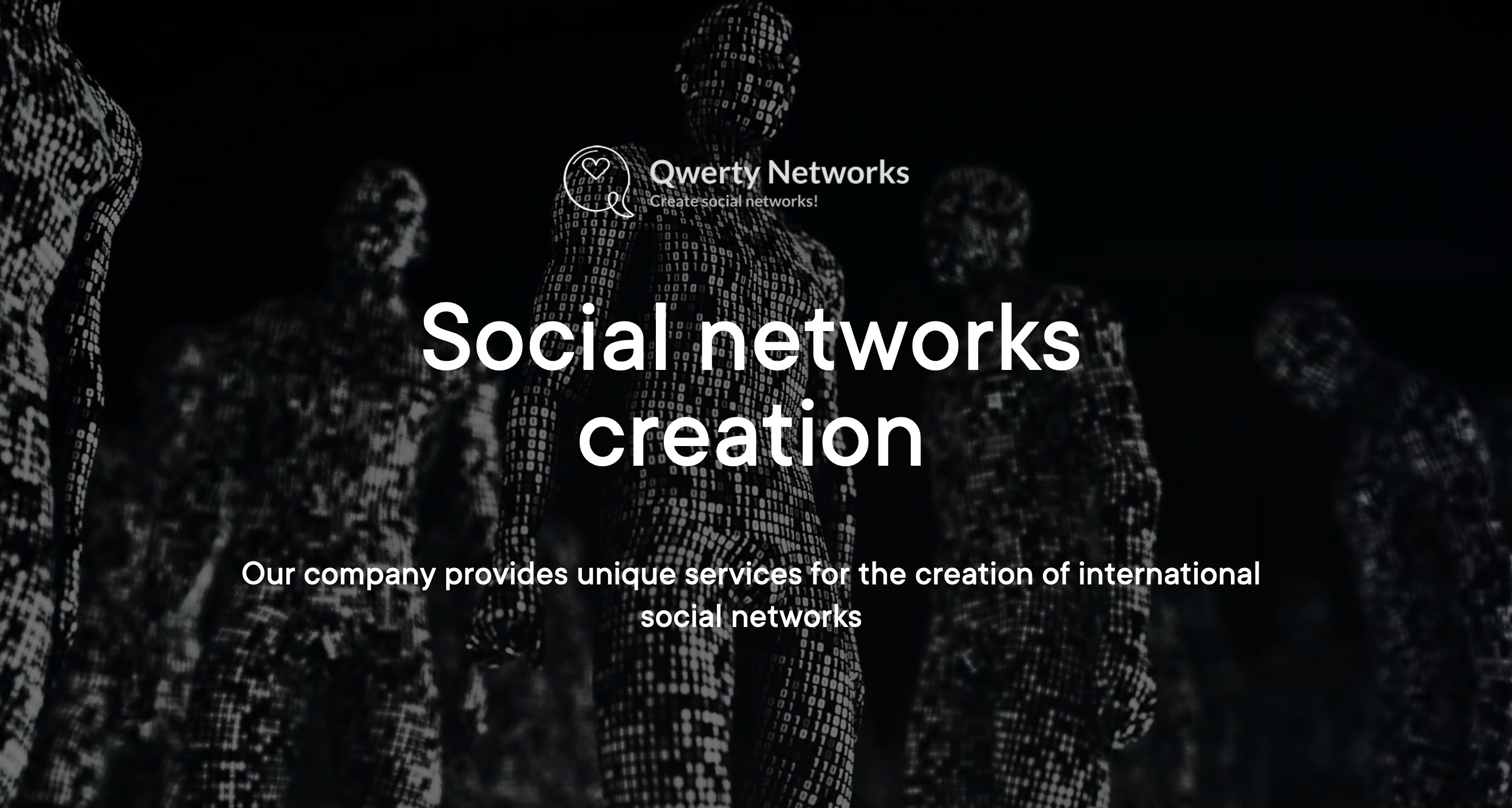 Qwerty Networks, a well-known European company developing a framework and platform for creating highly loaded web systems (social networks, international portals), announces its entry into the US and UK markets.
Qwerty Social Network Engine (QSNE) is the platform on which powerful social networks and highly loaded international web portals are built.
Based on the Qwerty Social Network Engine platform, many well-known international projects, social networks, dating sites, as well as specialized portals have been implemented. We accept orders and are glad to any cooperation in the development and joint launch of social networks, highly loaded portals, payment systems all over the world.
We have created a scalable infrastructure that includes computing power in different parts of the world, the Qwerty Networks cloud, neural networks, hot and cold storage systems, on the basis of which we create highly loaded web projects, marketplaces and social networks that can withstand heavy loads and support 42 languages the world.
Our services are unique. We not only accept orders for the development of highly loaded international portals and social networks, but also co-finance projects whose ideas are interesting or useful for humanity. We make the world a better place!
The creation of powerful social networks is possible only with the help of specialized solutions that contain a huge number of capabilities, including protection against ddos ​​attacks, solutions in the field of privacy, cryptography, and artificial intelligence. Without all these components, the creation of a complete and truly powerful social network is impossible! In fact, the QSNE platform is the only professional solution for building social networks and other high-traffic international projects.
Do you want to become the owner of a powerful social network? Become our partners and clients! Let's make the world a better place with Qwerty Networks!
Media Contact
Company Name: CAJ AFRICA
Contact Person: Mr. Tintswalo
Email: Send Email
Phone: +27110392191
Country: South Africa
Website: cajnewsafrica.com