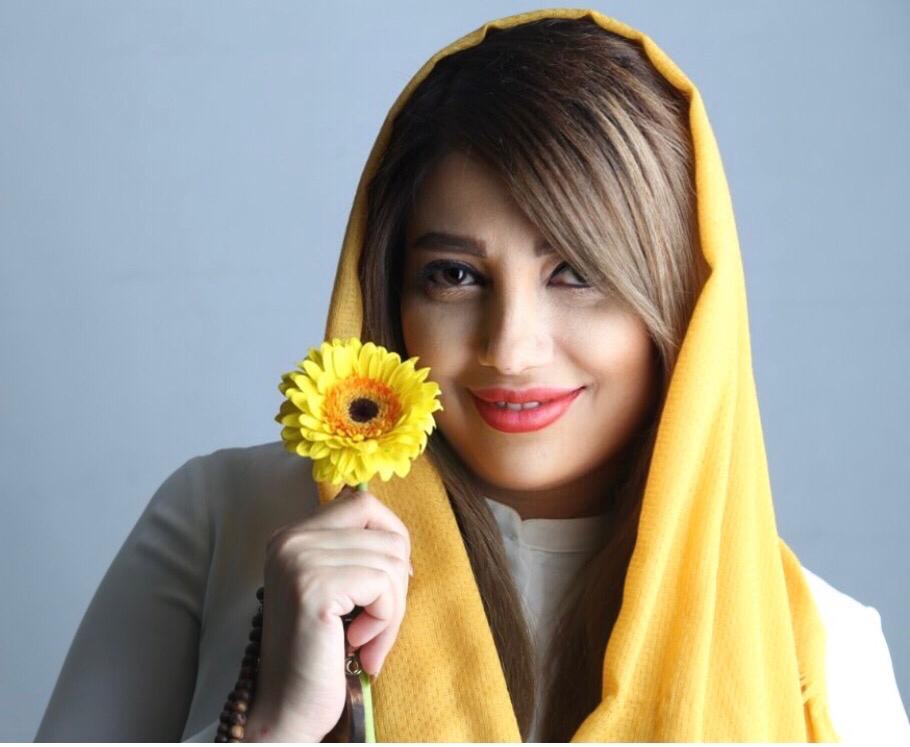 "Goal of the Iranian Campaign Blogger, Dr. Sudeh Jabbari:-
"Independence and Success of Iranian Women""
"Back when I started my Instagram page, I had lots of negative feedback from my colleagues. They believed that I was ruining my status and reputation as a dentist by being cordial with my audience and writing about my own daily life. But I always believed that being a doctor, a dentist or any other job is just a title, and what matters is that we are all humans and live multidimensional lives."
Women's rights have been always the concern of a remarkable part of the society; especially in the Third World, where regulations and living conditions are a bit more difficult for women. In this report, we write about measures taken by an Iranian blogger, who in spite of all restrictions has never stopped endeavors for her independence. She is currently promoting the same lifestyle among the youth and her followers by launching virtual campaigns with hashtags like #isooode-notion-of-independent-happy-women and #tale-telling-lady. This Iranian blogger is named Dr. Sudeh Jabbari.
Dr. Sudeh Jabbari is an Iranian dentist, who behaves against the current trends of dentists' community; i.e. she has started blogging her personal life that might be not acceptable in Iran.
Sudeh Jabbari is a tale teller. Her fantastic characters have interesting names. Aghdas, Felektushia, Azra, etc. are Dr. Sudeh's ironic names for different characters that she has created to narrate her inspiring and iconoclastic stories about women's independence from their vision.
The media has assumed a very broad meaning in the current era, entered many parts of human life by creating various facets, and become a slice of every family's daily information cake.
The concept of "blogger" or "influencer" is a new lifestyle wherein being active on the social media or sharing one's daily activities changes the lives and thoughts of one's followers.
Iranian bloggers have grown rapidly in recent years, and Soudeh Jabbari is one of the most active on social media.
She was born on April 1982 in Qaem Shahr, Mazandaran into a middle-class family. Her mother was a literature teacher and her father an electrical engineer, and both taught in high schools.
She has one sister and one brother, and was herself the firstborn.
She undertook 6 years of training in general dentistry in Mashhad and then served her medical service program in northern Iran. Afterwards, she completed her specialist training course in Tehran's Shahid Beheshti University in restorative and cosmetic dentistry and succeeded in the specialty board test.
Soudeh was later accepted into the University of Ahvaz for her specialty and assistant professor program and has since focused on cosmetic and restorative dentistry.
In addition to her dentistry profession, she is also active on social media. "When I was a resident at the Shahid Beheshti University," said Soudeh, "a professor made a group on Facebook for training dentists, and I was the admin. I was very interested in online education, and we presented these training courses for dentists from all across the country for free. Unlike today, there were not many associations and conventions in every city, and free online education on Facebook was a very popular and useful start for our colleagues to learn and exchange information. After the Telegram application was introduced, this routine was moved to Telegram and I was the first to create a scientific and educational channel for dentists on Telegram. Our scientific educational groups on Telegram had thousands of members."
She stated, one of the reasons why I started blogging on Instagram and expanding my activities on the platform since 2016 was my interest in online education, socializing, talking to people, and establishing a broad social connection. At the same time, my extroverted personality added to my interest in this subject."
"I think social media is not a substitute for real life shortcomings," said Jabbari, "but it can meet some of our needs in today's world. One of its great advantages is the ability socially connect with many people, which is something I was unable to do in real life."
"Back when I started working on Instagram," the dentist blogger continued, "I was often asked about passing the entrance exam, choosing a major, and studying. In my speeches, I have always tried to tell teenagers that it doesn't matter if they are accepted in the medical field, what matters is to discover their true interest and succeed in that field. I began to write about life's various issues and mostly about women's independence and their challenges in the workplace and community, which was warmly received by my audience."
According to Soudeh, she has studied psychology extensively due to her interest and taken many courses to be able to provide the correct information to her audience.
Soudeh said that her mother studied literature during her childhood, and she read Persian literature with her mother. She read Molavi's works, interpretations of Hafez's poetry, and Saadi and Jaami's books. As her mother witnessed her interest, she purchased non-school books in various fields for her, which captured her interest in storytelling, reading and speaking.
"On my page, I always try to bury my messages underneath the story, so that readers do not feel as if I'm counseling them; so, I try to write my life story and experience to be more captivating to my audience."
She has an extroverted and social personality, and since she was separated from her family for her university studies since she was 18, her independence is very important to her, and she has been self-reliant ever since. She has also had many problems, which she has resolved on her own relying on her own experiences.
Soudeh is active on social media. "Social media is not necessarily bad," she said in regards to its conditions, "it depends on how and for what purpose we use it! It is really appealing to me, and its benefits outweigh its problems. I have been given a free medium to communicate with many people, you can have a social relationship with many people, write, and have your writings be read. You can choose to follow useful content and discover the lifestyles of various people from around the world."
Soudeh believes that people who remotely know her regard her as serious and decisive, which according to her, is untrue. "Of course, I am very disciplined and serious in my workspace, but I'm completely different in my personal life, a very sensitive and emotional woman! I have many friends but few close ones because I believe humans should cherry pick everything in their lives.
"Back when I started my Instagram page, I had lots of negative feedback from my colleagues. They believed that I was ruining my status and reputation as a dentist by being cordial with my audience and writing about my own daily life. But I always believed that being a doctor, a dentist or any other job is just a title, and what matters is that we are all humans and live multidimensional lives."
On the negative impacts of other people's judgments on her life and thinking, Jabbari said, "Yes, it does temporarily affect me, and certainly seeing and hearing prejudices, slanders and insults used to upset me (especially early on when I wasn't used to it), but I gradually learned to not let it negatively affect me and make me upset, and I also understood that I had undertaken the correct path and that I was a powerful influencer. Later, many of my critics became fans, even imitators, and followed my lead. People who are leaders that introduce a new style face resistance and judgments at first, but when you quietly and strongly continue along the path which you know is right, the progress itself is the answer to all those prejudices. Overall, my activities in this field have had a positive impact on me and allowed me to progress and learn to ignore unhelpful opinions.
Regarding her daily activities on social media, the Iranian blogger stated, "The time I spend varies a lot, and I can say that I usually spend about one to four hours every day. Being on my Instagram page doesn't take much of my time. I post topics and respond to my followers when I'm resting or it's late at night.
"At the same time, I can write and type very fast. Ideas flow into my mind during the day, and when they do, I take notes on my phone. Then, I share them on my page. The time-consuming part is researching and collecting information on specific topics and translating them. Sometimes, I spend weeks researching a topic."
"I have always shown my true self in this field," she added, "and always tried to present an image of a "real woman" instead of a perfect woman who is always happy, disciplined and tranquil. A picture combining all flaws and strengths, moments of joy and sadness, calm and disturbance, etc. I found it interesting to see that my audience accepted and encouraged my real self more than the people in my real life."
In answer to the question, "If you woke up one day and saw that this space was forever shutdown, how would you feel?", Soudeh Jabbari answered, "My job and most of my income is not dependent upon social media, so I wouldn't be impacted and would continue working, but certainly losing a medium which I like as well as my audience would upset me, so I would try to find a new way to communicate."
Media Contact
Company Name: Dr. Soudeh Jabbari Clinic
Contact Person: Dr. Soudeh Jabbari
Email: Send Email
Phone: +989021515072
City: Tehran
Country: Iran
Website: instagram.com/isooode/