"A wonderfully terrifying acid trip," wrote Moviehole.
Los Angeles, CA – Aug. 10, 2020 – The multi-award winning insane, indie horror 'FRIED BARRY' will take you on the most bizarre joyride.
After launching international sales at the Cannes Film Festival, ROCK SALT RELEASING is proud to announce that highly celebrated South African writer / director, Ryan Kruger's intense cult horror, FRIED BARRY, to compete in this year's virtual Fantasia Film Festival.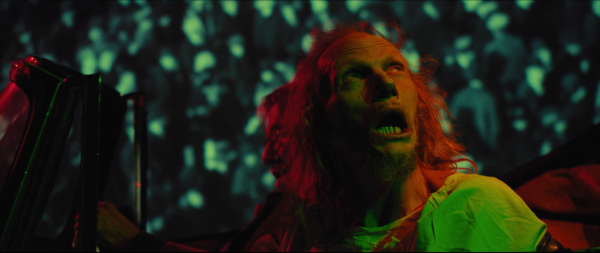 Produced by James C. Williamson and based upon Ryan Kruger's 2017 short film of the same name, FRIED BARRY is a bizarre tale told in a genre-bending onslaught of sex, drugs and violence.
"FRIED BARRY is a musically aesthetic ride that is full of color (and blood) with all the right moving parts. Not to mention that Kruger approached the entire film like an experiment and directed it without a script," wrote Crypt-Teaze in "These 5 Films Will Be the Breakout Stars of Fantasia 2020".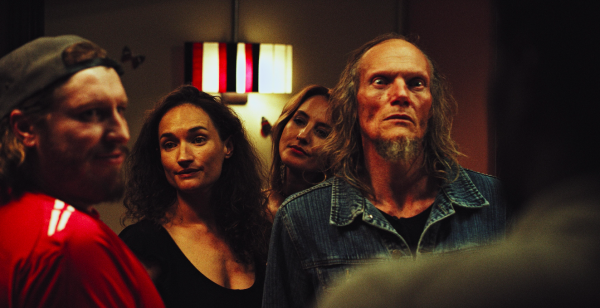 Starring Gary Green in his debut role as 'Barry' and six-time award-winning actor, Sean Cameron Michael (Shooter, 24, Blood Drive), FRIED BARRY follows aliens that assume control of drug-addled Barry's body and take it on a bizarre joyride through Cape Town.
"Incredibly colorful and packed to the gills with all kinds of bizarre special effects, which will make it a must-see for lovers of the weird and wonderful," wrote Moviehole.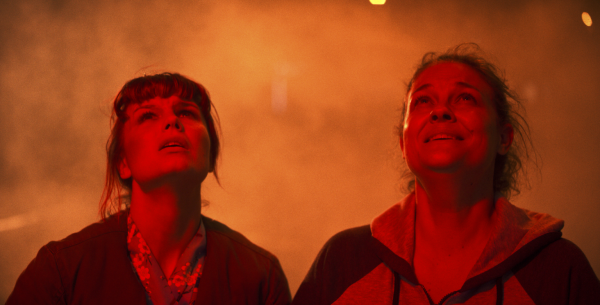 Witness the boundary-pushing tale of alien abduction with the trailer for FRIED BARRY here: https://www.youtube.com/watch?v=lmEzcw7qLHU.
FRIED BARRY will compete in the 2020 virtual Fantasia Film Festival, which runs from Aug. 20th – Sept. 2nd. For press inquiries, please contact jenna@tricoast.com and for more information, please contact Sales@RockSalt.com.
Alongside Gary Green and Sean Cameron Michael, FRIED BARRY stars Jonathan Pienaar (Blood Diamond, Cape Town), Chanelle De Jager (Format, Konneksies) and Bianka Hartenstein (Imagine, La Mis Carne). For more information, please visit: http://friedbarry.com/, or follow FRIED BARRY on Facebook (https://www.facebook.com/friedbarry) and Instagram (https://www.instagram.com/friedbarrymovie).
FRIED BARRY (2020, 99 min.) Directed and written by: Ryan Kruger. Producers: James C. Williamson, Ryan Kruger, Nicolai Fuglsig. Editor: Stephen Du Plessis. Cinematographer: Gareth Place. Original Music: HAEZER. South Africa, English. The Department of Special Projects, Rock Salt Releasing.
Production Company: The Department of Special Projects.
ABOUT ROCK SALT RELEASING: Daisy Hamilton curates artistic, award winning auteur films for worldwide theatrical release: www.rocksaltreleasing.com
About TriCoast Worldwide:
TriCoast Worldwide is a premium international sales agent, representing the best of US and international films at all the major film markets. Sister company to TriCoast Entertainment and TriCoast Studios, the company is located at the Studio facility in Culver City, Los Angeles.
Founded by: Strathford Hamilton and Marcy Levitas Hamilton.
Media Contact
Company Name: TriCoast Entertainment
Contact Person: Jenna Wilen
Email: Send Email
Phone: 3104587707
Address:11124 Washington Blvd.
City: Culver City
State: California
Country: United States
Website: http://www.tricoastworldwide.com