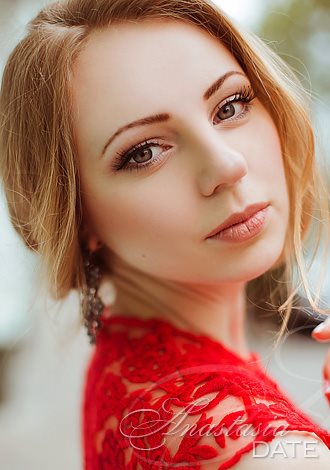 AnastasiaDate shows how to check if a first video date has been a success with matches online.
AnastasiaDate, the online dating platform connecting members worldwide, has shared advice on the signs of a successful first video date. The popular dating platform is aiming to help members understand whether they have made an impression on someone they video chatted with online.
AnastasiaDate is always keen to bring matches together as fast as possible and it is often important for members to spot the signals of success. The international dating service is always happy to connect singles worldwide and enable them to achieve their dreams with the right person.
It is important for members to gain an insight into how to determine the success of their first video date by analyzing the various signals, body language, and action that takes place. Matches should understand the true nature of compatibility when deciding whether to pursue a relationship further.
A first video date can be a truly exciting experience but it can also be a challenging time with an element of uncertainty. A real-time video date can be a thrilling face-to-face conversation that often helps inspire a serious relationship.
After a date takes place, matches should try to understand how well the conversation went. It helps them to analyze if the relationship has potential or not. Most singles are unsure how to judge the outcome of the conversation. To help bring clarity to the proceedings, AnastasiaDate has revealed the things to look for when dating.
The first advice from AnastasiaDate is to focus on the body language and look for signs of flirting. Positive body language may include lingering eye contact, blowing kisses, leaning into the webcam, and someone touching their face. By recalling the finer points of the video call, members can get a good idea of whether their chat partner was suitably attracted.
Secondly, it is important to focus on the substance of the conversation. Were there more agreements than contradictions? Did the call include plenty of laughter? Did time fly by during the chat? If the conversation captured the right balance of intelligence, fun, and laughter, then it is likely to have been a success. It is important that the matches felt like they got to know one another better during the chat.
Behavior is also a key indicator and so is the shared chemistry. These elements are often reflected by respect and listening. If a match both listens and talks then it is clear they have a healthy attitude towards the relationship.
The last point mentioned focuses on whether matches agree mutually to have another webcam date in the future. It is a positive sign if they readily agree to video chat again.
Members looking to arrange a first video date can enjoy AnastasiaDate's range of features including Live Chat, CamShare, and photo swap.
For more information, visit AnastasiaDate.
About AnastasiaDate:
AnastasiaDate is the leading international dating service that facilitates exciting and romantic companionship between men and women all over the world. Founded in 1993, AnastasiaDate now has over 20 million international users and attracts more than 80 million visitors annually. Additionally, over 1.5 million conversations are exchanged onsite daily. AnastasiaDate is committed to member safety, customer satisfaction, and the ongoing pursuit of innovation. Part of the Social Discovery Ventures network, AnastasiaDate is headquartered in New York with additional representation in every country it touches, providing a high level of customer service to a worldwide clientele. All members are able to communicate across a variety of top-notch multimedia platforms, including video chat and a mobile app for Android devices available in Google Play.
Media Contact
Company Name: AnastasiaDate
Contact Person: Media Relations
Email: Send Email
Phone: +1 (212) 609-0533
Country: United States
Website: http://www.AnastasiaDate.com