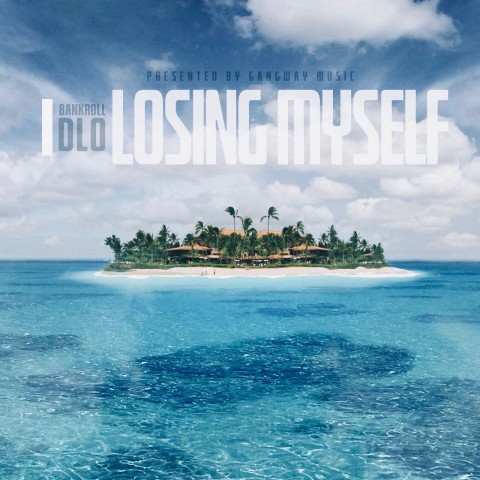 A young DC native, Bankroll DLO is an emerging artist who makes unique music. Using music as a way to connect with the universe, DLO always found an escape within his love for creating rhythm and sound. Started his journey originally as a graphic artist, who wasn't exactly what we'll call a camera-friendly person, DLO was attracted to the power of music since the beginning. DLO draws inspiration for making music from his beloved brother, who used to perform with his friend in a music group and acted as a catalyst to push him towards his passion for music.
Bankroll DLO recently released his debut single "Losing Myself" on June 30, 2020. This is a hip hop and rap mixed song that perfectly demonstrates the artist's outstanding music-making skills. This track is the perfect amalgamation of upbeat music and free-flowing vocals. With his unique voice and music, DLO is sure to take over the musical world in no time.
Telling about his music style, DLO says, "I think my music is relatable in many ways to like the trapped soul R&B vibes of Tory Lanez or Drake. Then you can even liken some of it to Keef or Lil Durk because I'm not always in a good or bad mood necessarily so, no matter how I come on the track, whether it's with melodies or just going hard, the vibes are all authentic. I'm very passionate, and expressing my personal feelings through art is somewhat of the best influential opportunities hip hop allows our culture."
DLO has many upcoming projects up his sleeves, one of which is a single titled "Life with me". This track is about the emotional journey that the artist has been going through lately, and how he is dealing with strong emotions. DLO is an expressive and vocal person, and "Life with me" has allowed him to encapsulate his feelings beautifully. Listeners are eagerly waiting for the release of this project.
Having started his musical journey just recently, DLO feels that he has more haters than fans as of now, but with his skills and talent, he sure will make people fall in love with the rhythm and sound that he creates. DLO believes in staying self-motivated, regardless of the situation, and this is what helps him in moving ahead. DLO says that there is a lot more projects to come, as he is still evolving as an artist, and he urges his fans to join him on his exciting journey.
Listen to the single "Losing Myself" now on Sound Cloud and other major platforms.
Single: "Losing Myself" link – https://soundcloud.com/thejinnetwork/dlo-x-losing-myself
Instagram: @ Thejinnetwork
Media Contact
Company Name: The JIN Network LLC
Contact Person: Jawad Jaafar
Email: Send Email
Phone: 2024123930
Country: United States
Website: soundcloud.com/thejinnetwork