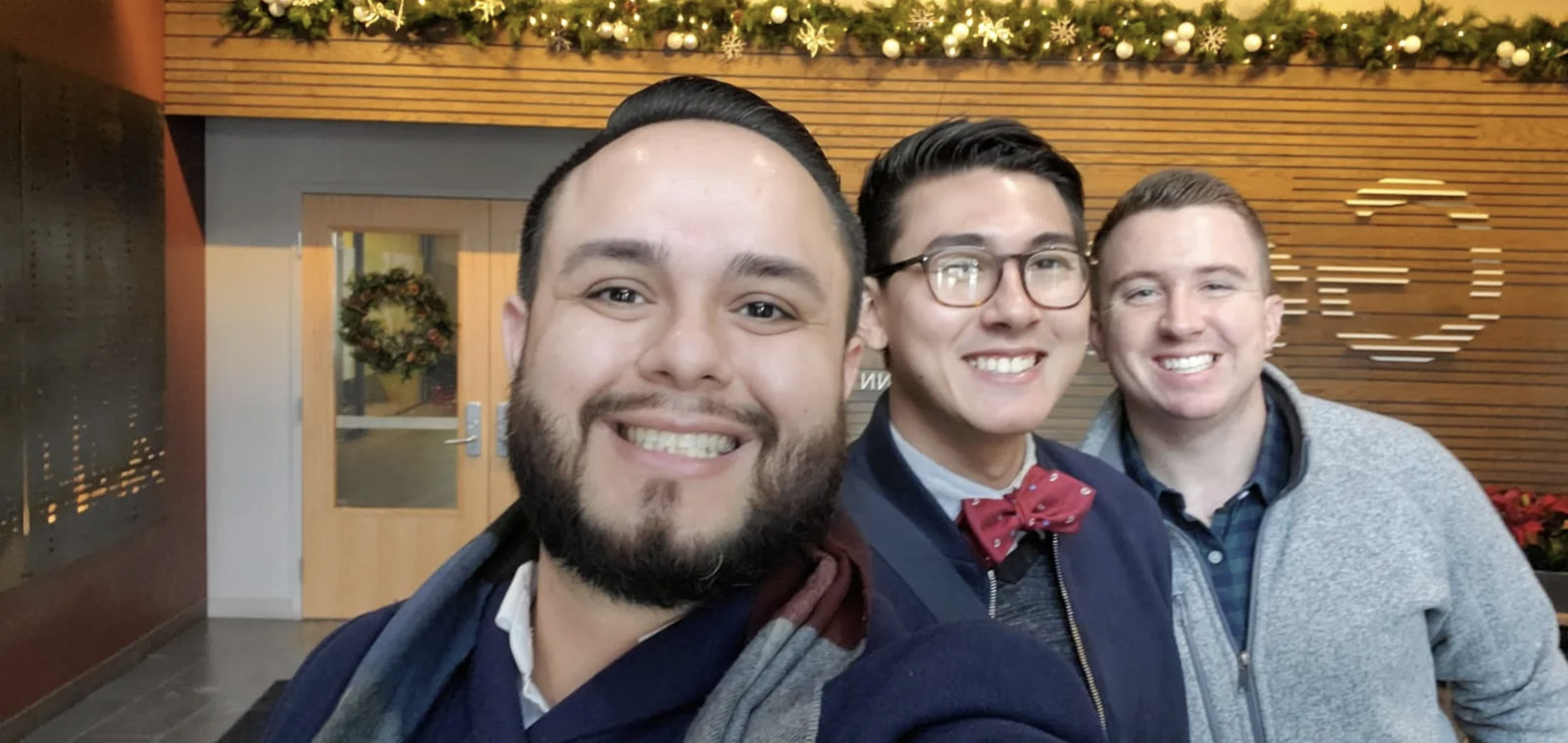 August 17, 2020 – One day, while Luis Cruz was watching a video from entrepreneur and social media influencer Gary Vaynerchuk, it hit him that he needed to start investing in his business. He spent the next six months and almost $10,000 investing in masterminds, courses, and mentoring to help him learn everything he needed to know to run his business. He had accumulated all this information, and although he thought he was ready to become rich, his business did not take off like expected. He realized that his efforts didn't reflect a central part of his identity: being a Christian. "I am a man of faith, and my relationship with Christ is literally everything," he said. "I realized that I was not being true to myself or my clients by keeping my faith away from the business."
After coming to this realization, Cruz decided to re-brand his company. His business became the New Way Academy for Sales and Marketing. In this online marketing school, he serves as the primary teacher, sharing business and marketing lessons centered on Biblical principles. What makes New Way Academy different from other marketing companies is that it shows people how to do marketing on their own, instead of offering the services of a third-party marketer. "We realized that it is better to teach business owners how to catch their fish instead of handing them fish," he said.
Cruz started his sales and marketing career at Enterprise Rent-A-Car, where he was named top sales trainer and marketing manager in all of Central Florida for six months straight. He also has a professional certificate in social media marketing and digital marketing. With this new venture, he has added success, mindset, and business mentoring to his resume. One of his clients, Ashley Price, had this to say about his coaching sessions. "I booked a call with Luis, and I got more out of that one call than I did with eight calls combined with other coaches I had hired in the past. Had I met Luis, I would have saved time and money!" she said.
New Way Academy offers a learning environment similar to an online university. The courses are taught classroom style where students can interact with each other and ask the teacher questions. The online school also offers a support group that offers round-the-clock advice and motivation for students who need an extra push. "We are not showing our students how to fight the battle of marketing," Cruz clarified. "We are jumping into their war, fighting alongside them in the trenches, and showing them that we take their success personally."
In this new endeavor, Cruz is joined by Michael Rodriguez, an experienced sales account executive, and business owner. Rodriguez also has a bachelor's degree in marketing from Florida International University. The two are being mentored by the likes of Dean Graziosi, Pedro Adao, and Draymond John from the Shark Tank Television Show. They continue to surround themselves with powerful marketing influencers to bring the highest quality training to their students.
Cruz and Rodriguez are on a mission to help 1,000 individuals launch businesses by July next year. One of the ways they plan on doing this is with the launch of their new social media marketing, digital marketing, sales and business planning courses that they have put together to give entrepreneurs a complete picture of what the business world looks like. "We will help you turn that bright idea into your dream business that will give you the fulfillment you're looking for," said Cruz
The partners are guided by the words of Proverbs 3:6, which read: "In all your ways acknowledge him, and he shall direct your paths." This is precisely how the two conduct their lives and business, and it's the main message they want to share with aspiring entrepreneurs. "God requires full access to your life in order to be used on His mission," Cruz said. "Surrender to Him in all your ways."
To know more about New Way Academy, you can go to https://www.newwayacademy.net.
facebook: https://www.facebook.com/New-Way-Academy-for-Sales-and-Marketing-126254515503341/
Instagram: https://www.instagram.com/newwayaca/
Media Contact
Company Name: New Way Academy
Contact Person: Media Relations
Email: Send Email
Phone: 863 332 4955
Country: United States
Website: https://www.newwayacademy.net