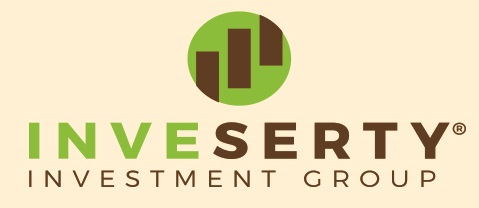 Buying and owning real estate is an investment strategy that can be both lucrative and satisfying. Unlike stock and bond investors, prospective real estate owners can use leverage to buy a property by paying a portion of the total cost upfront, then paying off the balance, plus interest, over time.
As a company and a team, InveSerty Real Estate Investment Group is working towards changing it towards liberalizing the market and unearth more real estate investment opportunities for anyone and everyone — from rich people to those in the middle-class because they believe that being a property investor should not be a far-fetched idea to anyone. InveSerty Real Estate Investment Group's mission is to make real estate investment radically accessible, simple, and cost-effective.
Their teams also drive value for investors seeking to acquire property through our proprietary research and extensive database of owners and property history to identify suitable deals from the broadest set of sellers. InveSerty Real Estate Investment Group's vast portfolio provides them with proprietary information across every significant real estate asset class in virtually every primary market around the world, allowing them to identify themes and invest capital with conviction.
The breadth of InveSerty Real Estate Investment Group's existing portfolio gives them differentiated perspectives across geographies and sectors. At the same time, their significant discretionary capital base enables them to execute complex and large transactions.
InveSerty Real Estate Investment Group is an emerging real estate investment firm doing away from the existing industry standards, with end-to-end services stretching beyond the traditional boundaries, assuring to cover all customers' requirements from every angle.
Their services work in a unique model that's an ideal fit for everyone — property owners, sellers, investors, tycoons, you, him, them, everybody. And their large and qualified team enables them to be a 'genie' for all. How they operate is simple. They purchase, renovate, and manage properties in New York, most of them in Bronx, NY. Profits are then re-invested during the fund's term to add more properties and finance purchasing and renovations. Then once the market is right, the properties are sold, and profits get distributed to investors.
"As a leading real estate investment company in New York, we seek to make use of our presence and expertise to generate attractive returns for our investors in any environment, and to make a positive impact on the communities in which we invest," said the CEO of InveSerty Real Estate Investment Group. "While people keep their eyes open for those wonderful opportunities, it's important to realize that most of the time, the best investments are also the realistic investments," he added.
InveSerty Real Estate Investment Group extends its real estate investment services to both commercial and residential niches. From bringing investors and tycoons together for mutual benefits to assisting smaller investors pool funds, their expert team is a hero to all.
Anyone looking for the best place to buy an investment property, or who want to monetize their existing assets, or have some other custom needs, can get contact InveSerty Real Estate Investment Group through their website. They are one of the foremost real estate investment firms, and they will fit in all your goals and needs. Get in touch today.
Media Contact
Company Name: InveSerty Real Estate Investment Group
Contact Person: Media Relations
Email: Send Email
Phone: 212-663-2200
Country: United States
Website: www.inveserty.com