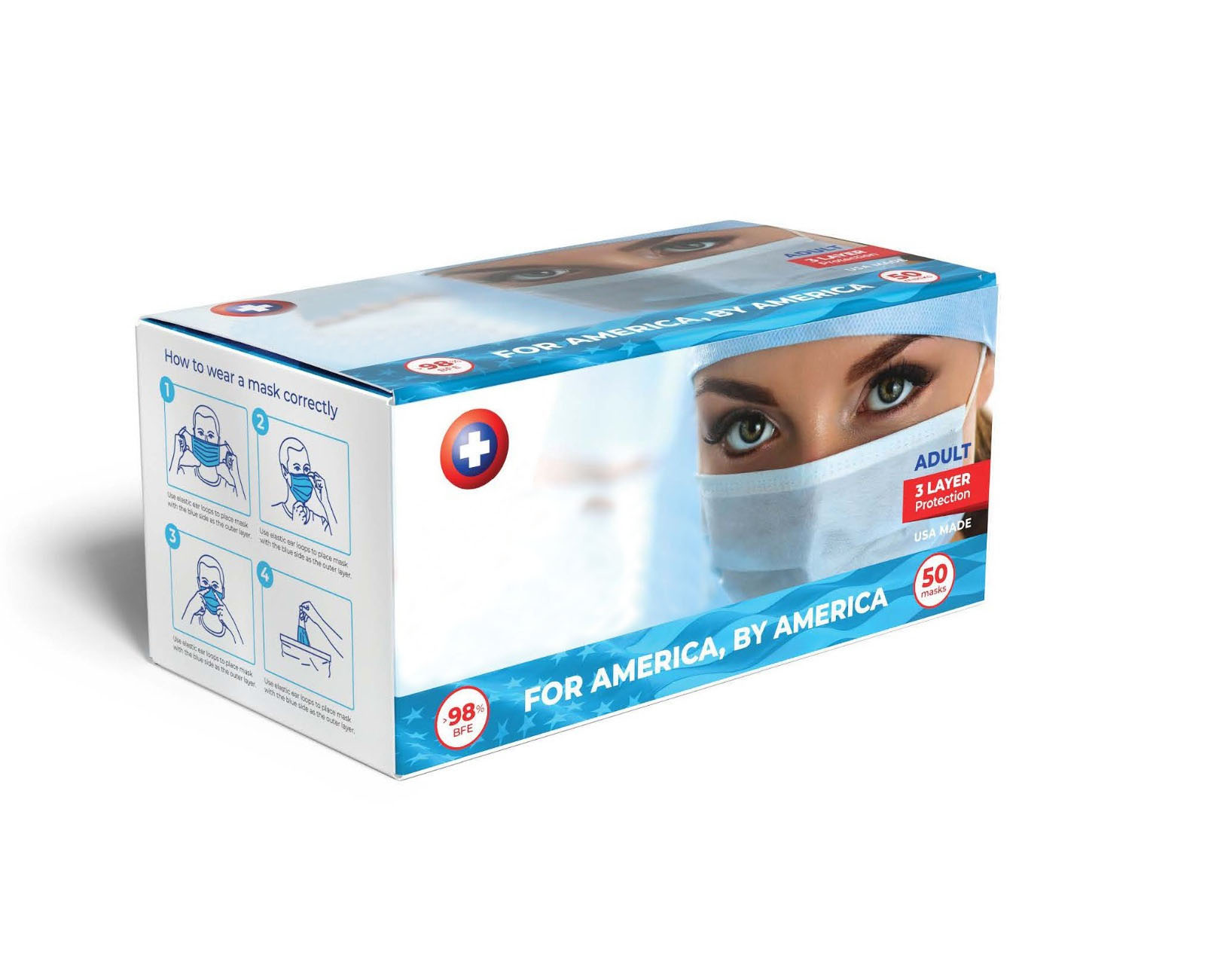 August 20, 2020 – Face masks have become the most essential commodity for everyone today. The usual supply of face masks arriving from countries like China takes time, and does little to generate employment in the US, and does not support its economy. DreamHug.com is taking a proactive step in manufacturing high quality protective face masks right in the USA and supplying them in the shortest possible time.
DreamHug.com offers face masks that are proudly made in the USA, and shipped from stock in quick time. With very little profit margins, the masks are on sale for a limited time only. The masks have wide applications at home and work, or while shopping and traveling outdoors.
The Made in US Face Masks (Box of 50) has a Bacterial Filter Efficiency >98% rating. Made with 3 thick layers of high quality, non-woven fabric, the mask is moisture proof, and offers a strong filtration effect. Among the technical specs, the outer layer is 25 g/m²pp, spun bond, followed by a filter layer with BFE>98% and an inner protective layer. The design is universal, with an adjustable and embedded nose clip.
"We are making and supplying locally made, high quality face masks to keep our workers employed during this crisis. In addition, with every mask you purchase, we will donate masks to a homeless shelter in South Florida," said a spokesperson for DreamHug.com
DreamHug.com is also selling the Kenmore Face Shield that is also made in the US. Available in Black without any writing, the face shield measures 9 x 13″, and is lightweight and optically clear. Features include anti-fog, anti-chemical splash and dustproof surface and material, completely transparent cover that blocks spread of airborne droplets, viruses and chemical splashes. The product is free from latex, contains no fiberglass and fits easily with a foam headband. The shield can also fit over eyeglasses. Kenmore Face Shield is available to ship in packs of 2, 10 and 20 items.
Bulk orders for Made in US face masks and shields are welcome, as all products are in-stock and ready to ship without delays. More sales would also mean the potential to employ more US workers. Helping support the US economy and ensuring that face masks arrive quickly and on time, Dream Hug offers complete support and a 30-day risk free guarantee scheme.
Click to shop for Made in US Facemasks
For more information, please visit: https://dreamhug.com/
Media Contact
Company Name: DreamHug.com
Contact Person: William Campbell
Email: Send Email
Country: United States
Website: https://dreamhug.com/