Canadian Government Responds to Crisis with Offers of Permanent Residency to Citizens and Refugees in Lebanon. Many Lebanese left wondering How to Immigrate to Canada from Lebanon.
August 21, 2020 – Canada Wants Applicants for Permanent Residency from Lebanon and they want them now! There are over 435,000 Lebanese living in Canada and the Government Wants More.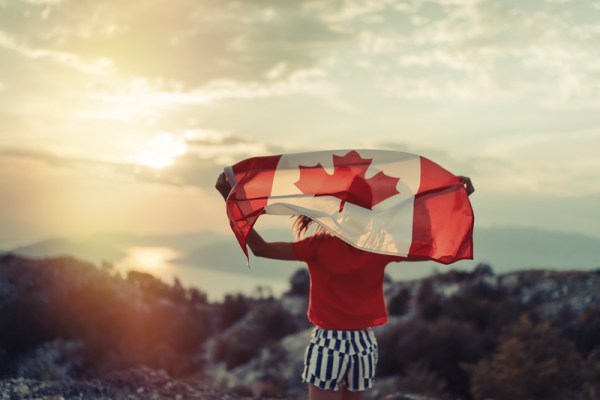 In addition to the Canadian Government's special Immigration from Lebanon taskforce set up recently, the Canadian Government reissued advice that Lebanese citizens have over 110 skilled worker options to choose from if they wish to Emigrate to Canada.
The main way for individuals and families from Lebanon to immigrate to Canada is as skilled workers. Under Canadas current Immigration criteria, the country is targeting the admissions of a massive 350,000 new immigrants this year alone.
How to Immigrate to Canada from Lebanon
According to Dr. Richard Smith (PhD), one of the World's leading Immigration experts in the Middle East, "Canada evaluates skilled workers based on criteria such as their age, education, language skills, and work experience. Due to their high levels of education and qualifications, Lebanese citizens have a distinct advantage submitting skilled worker applications to Canada".
Dr. Smith says that, "one reason for Lebanon Citizens having such high chances of a successful Canadian Immigration application is because of the strong English and/or French language proficiency of Lebanese citizens. English and French are Canada's two official languages. This scores significant extra points on Canada's Express Entry Immigration System."
Move to Canada from Lebanon with Express Entry
Express Entry is the main program for skilled workers to immigrate to Canada from Beirut and Lebanon. Under Express Entry, Lebanese immigration applicants can earn up to 290 points for their official language skills. This is more than 50 per cent of the points a candidate typically needs to successfully obtain a Permanent Residence invitation through Express Entry.
Migrate to Canada from Lebanon with Provincial Nomination
The Canadian Government are also encouraging applications from Lebanese Citizens to move to Canada via the Provincial Nomination Program (PNP). According to Dr. Smith, PNP is a huge skilled worker pathway to immigrate to Canada from Lebanon.
The Provincial Nominee Program enables Canadas provinces to directly nominate skilled workers and Provinces such as Ontario, New Brunswick, and Nova Scotia look to select skilled workers who speak French. Moreover, successful Lebanese applicants to Canada will find strong Lebanese communities in these provinces.
Immigrate to Quebec from Lebanon
The third massive option for Lebanese nationals to migrate to Canada is the Quebec skilled worker program. Unlike the other options, Lebanese candidates who apply to immigrate to Quebec need to speak French, giving some applicants from Lebanon a huge advantage.
About EmigrateCanada.com
EmigrateCanada.com is committed to providing the best and most timely immigration news and information. All our Canada Immigration Journalists around the World meet and exceed our internal Subject Matter Excellence criteria. We serve individuals, families and businesses all over the Globe to bring readers the most up to date and relevant Canadian Immigration Information.
Media Contact
Company Name: EmigrateCanada.com
Contact Person: Jon Parker-Kowles, Head of External Communications
Email: Send Email
Phone: +1 347 474 6950
Address:Suite 8503, One World Trade Center
State: NY 1006
Country: United States
Website: https://emigratecanada.com