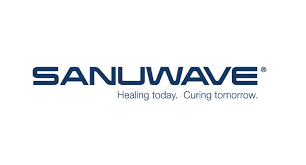 SANUWAVE Health, Inc. (OTCMKTS: SNWV) has completed a significant milestone. In fact, the completed acquisition of Celularity's UltraMIST® Ultrasound Healing Therapy in August may serve as more than just reaching a milestone- it can be a transformative event for the company. Investors may be taking notice as shares in the company spiked more than 14% intraday on Friday.
For starters, the asset acquisition brings more than $15 million in accretive revenues to the company's yearly run-rate. Moreover, the company secured premium licensing terms for two important biologics, Biovance and Interfyl, creating a comprehensive wound-care treatment platform that can effectively treat patients from discovery to closure. And beyond SANUWAVE perhaps being the only company able to make such a sweeping treatment claim, these assets benefit from a trained sales force of roughly 100 people with the industry knowledge to maximize the combined strength of SANUWAVE's enhanced cutting edge technology.
The best news for investors is that new revenues are hitting SANUWAVE's accounts today….this is not a development deal that will be years in the making.
A Transformative Deal In Action
Investors should not ignore the expected near and long-term impact of this deal. Already, the agreement extensively broadens the company's addressable wound-care treatment indications. That's because the complementary nature of UltraMIST® and SANUWAVE's flagship device, dermaPACE®, will benefit from being a potentially best-in-class wound-care treatment that can penetrate markets quickly through an extensive and nationally positioned sales team targeting providers that are starving for a better standard of care.
SANUWAVE obviously thought this deal through. Inherent to the agreement is a built-in ability to benefit from substantial cross-selling opportunities and maximization of revenues by being an exclusive provider of treatments throughout a patient's entire healing process. Moreover, in addition to the immediate benefits, long-term opportunities are created from the boost in SANUWAVE's financial and operational capabilities and from a comprehensive wound-care platform that is well-suited for future scaling and an ability to expand addressable markets.
The thesis behind the acquisition is supported by the strength and value of combining two highly complementary FDA-approved wound care devices. Also, a near-term value driver that may be getting overlooked by the markets is that the assets and relationships of both companies can work simultaneously to provide significant and almost immediate opportunities that would have required years of individual development otherwise.
Video Link: https://www.youtube.com/embed/a7NzXi6gFqw
Millions In New Revenues Hit The Books
From a financial perspective, SANUWAVE will likely generate millions in new revenues. That assumption is based on the more than $15M in revenues and $4M in adjusted EBITDA that UltraMIST® recorded in 2019. But, SANUWAVE not only expects to increase those revenues from its enhanced product portfolio but also plans to maximize those increases by cutting cost redundancies and capitalizing from better economies of scale. Moreover, SANUWAVE identified only 15 overlapping accounts between the newly combined client base. That detail opens the door to vast new sales opportunities.
Additionally, and perhaps most important to growth, the expansion of SANUWAVE's wound care portfolio significantly increases its addressable wound indications approved by the FDA. Although approved internationally for many more wound-treatment indications, their flagship product dermaPACE® is currently FDA-approved for domestic use in treating diabetic foot ulcers. Celularity's UltraMIST® adds considerable power to the combined brand, leveraging its FDA approval to treat diabetic foot ulcers, pressure ulcers, venous leg ulcers, and deep-tissue pressure injuries.
Most importantly, combining these two leading devices creates a comprehensive and global wound-care company with sufficient resources to power their proven wound-care expertise and expedite the commercialization of its portfolio. At the same time, beyond targeting patients who need a better standard of care, clinicians can earn a tremendous amount of high-margin revenue from the already in place reimbursement programs. For SANUWAVE, patients, and clinicians…this deal is a win-win-win proposition.
The Technologies Powering SANUWAVE's Now End-to-End Portfolio
Looking for shortfalls? There aren't any that stand out. SANUWAVE now owns a treatment platform that can care for patients throughout the entirety of the healing process. That capability alone is crucial and provides patients and clinicians with a compelling set of treatments that have demonstrated increased efficacy when used together. Inclusive to each device showing best-in-class treatment results, their use of energy and ultrasound-based treatment processes make them uniquely non-invasive compared to most other current methods of care.
SANUWAVE is already a market competitor. Adding UltraMIST® made them stronger. Its proprietary dermaPACE® System is intended for the repair and regeneration of skin, musculoskeletal tissue, and vascular structures, and was developed with use on chronic wounds in mind. Therapeutic sessions typically last no longer than ten minutes, and the device delivers a proprietary form of high-energy, focused shockwave technology that promotes healing by activating biologic and angiogenic responses.
Although the device is currently only FDA-approved in the US for treating diabetic foot ulcers, extensive clinical studies have demonstrated its efficacy and safety in addressing additional indications that have already been approved internationally. Treatment indications overseas include treating arterial leg ulcers, venous leg ulcers, decubitus ulcers, and other chronic diabetic wounds. Expanding indications in part of the strategic vision. Therein comes the value of UltraMIST®.
As noted, UltraMIST® dramatically expands SANUWAVE's addressable market by providing a treatment that can be used alongside dermaPACE® at different phases of the healing process. The device utilizes a low-frequency, non-contact ultrasound energy delivered through a fluid mist that cleanses a wound and promotes healing.
It is already FDA-approved to treat a variety of wound indications, including diabetic foot ulcers, pressure ulcers, and venous leg ulcers. The primary, and highly significant, advantage that differentiates the device from the competition is that the device's mechanism of action never initiates contact with the wound. Thus, the treatment is, for all intents and purposes, pain-free. That action compares exceptionally well to alternatives such as scraping or scaling a wound with a cleaning solution.
In fact, UltraMIST® shows its ability to achieve the same cleansing effect during a pain-free process. Not only is the choice a no-brainer for patients, but it also creates a new revenue stream for clinicians who will benefit from more frequent patient visits and treatment compliance.
Don't Forget The Biologics, Biovance and Interfyl
SANUWAVE also licensed access to two potentially lucrative wound care biologics, BIOVANCE, and Interfyl. Both of these Celularity products are designed to provide a strong treatment foundation that can expedite the successful closure of a wound.
BIOVANCE is a human amniotic membrane allograft. It serves primarily as an intact extracellular matrix containing vital cells and proteins that work to activate healing processes within the wound. The technology is flexible and adaptable to wounds of nearly any size and can be easily stored at room temperature for up to five years.
Working on many adjacent indications, Celularity's Interfyl is a human connective tissue matrix that replaces damaged integumental soft tissue and supplements insufficient connective tissues. Consisting of natural and biochemical extracellular matrix components, the treatment can provide structural support to a wound while retaining elasticity. It is also available in a flowable or particulate format to maximize effectiveness in wounds of any size.
Both BIOVANCE and Interfyl have been tested in tandem with treatments using dermaPACE® and UltraMIST®. Its demonstrated and proven success is expected to help drive the commercialization of all four products. And while the market is still absorbing the details of this immediately accretive acquisition, it's undeniable that the combination of all four assets will likely position the SANUWAVE therapeutic portfolio as one of the most respected and robust platforms in the industry.
Seizing Newly Augmented Potential for 2020
The sum of the parts in analyzing this SANUWAVE acquisition is simple. The completion of the $24M agreement has created an immediate and unique opportunity for growth that should make competitors within the sector envious. The deal is especially accretive from leveraging access to roughly 1000 existing client accounts that could immediately benefit from the treatments offered by this significantly enhanced wound care portfolio.
At the end of the day, the ability to offer patients wound-care treatment from discovery to closure is a highly attractive business opportunity for SANUWAVE. And, the patent-protected technologies powering these procedures will help SANUWAVE keep its place as a leading wound care provider within the industry.
But, its more than just patents, a comprehensive treatment portfolio, and an added $15 million in revenues that makes SANUWAVE attractive at these levels.
What can't be lost in this entire sequence of events is that SANUWAVE is on the precipice of bringing patients a treatment opportunity that can save lives, limbs, and families by delivering the best possible care to those struggling with debilitating chronic ailments.
That, too, is a part of what makes a company great. And SANUWAVE is making that treatment option a reality.
Disclaimers: Blue Hawk Media, LLC is not operated by a licensed broker, a dealer, or a registered investment adviser. It should be expressly understood that under no circumstances does any information published herein represent a recommendation to buy or sell a security. The information made available by Blue Hawk Media, LLC is not intended to be, nor does it constitute, investment advice or recommendations. The contributors to this coverage may buy and sell securities, including shares of SANUWAVE, before and after any particular article, report and publication. In no event shall Blue Hawk Media, LLC be liable to any member, guest or third party for any damages of any kind arising out of the use of any content or other material published or made available by Blue Hawk Media, LLC, including, without limitation, any investment losses, lost profits, lost opportunity, special, incidental, indirect, consequential or punitive damages. Past performance is a poor indicator of future performance. The information in this video, article, and in its related newsletters, is not intended to be, nor does it constitute, investment advice or recommendations. This video and its release is to syndicated outlets has been produced through the engagement of a third party, SANUWAVE, Inc., who has hired Blue Hawk Media, LLC to prepare a research and video report for SANUWAVE. The company has compensated Blue Hawk Media, LLC three-thousand-five-hundred dollars to prepare original content, video production , and syndication services.
Media Contact
Company Name: Blue Hawk Media, LLC
Contact Person: Kenny Ellis
Email: Send Email
Country: United States
Website: https://www.soulstringmedia.com