Lightweight, Modular & Multi-purpose: the AirFlip Pop-Up Bag is here and was specially designed to organize your life
MARMANSK announces the launch of a Kickstarter campaign for its lightweight all-purpose modular and foldable easy-to-carry bag – "Airflip Bag".
When it comes to choosing the right bag for the right purpose, we are often forced to purchase multiple bags to fulfill our various needs. This is not exactly wallet-friendly, and it can also be a nuisance to store and maintain multiple bags.
Marmansk's new vision aims to end this struggle. The Airflip Bag is an invention that brings a ton of utility, great design, and a myriad of amazing features. The innovative bag is built in a modular way, that lets you make changes to meet various environments and situations. It's easy to use, fast to fold and store, and extremely durable, to endure those long hikes or long travels.
What does this modularity exactly mean? Well, Airflip Bag was mainly inspired by the nature of a tent. The three different modules let you choose how and what you want to carry. Whether you are traveling, cruising the city, or attending an important meeting, Airflip Bag has got your back. Literally.
The team behind Airflip Bag – Marmansk is now launching a Kickstarter campaign in order to accomplish their visionary dream that will change the way we look at multipurpose bags. Marmansk – Carry Your World With You! is a new trendy bag series from Russia, born in the heart of the world's polar region. MARMANSK bags are specially designed for travelling, but most of all, for the everyday city life of those urban free spirits, and they are also with lightweight design, great utility, and reasonable prices. The Airflip Bag is the latest amazing design from the MARMANSK collection.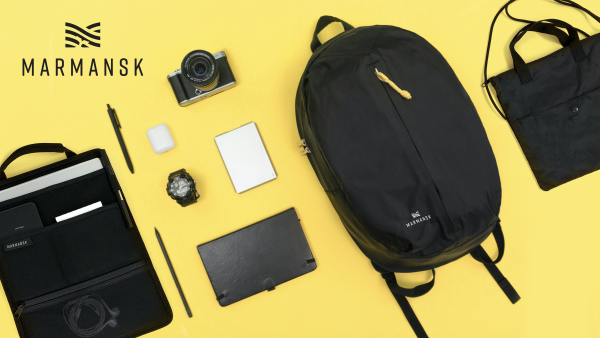 If we've managed to convince you that the Airflip Bag is worth your attention, head over to the Kickstarter project page https://www.kickstarter.com/projects/marmansk/airflip-bag-worlds-first-modular-foldable-multipurpose-bag, and become a supporter.
Get ready for the amazing rewards!
Media Contact
Company Name: Gott Design Group Limited
Contact Person: Yan
Email: Send Email
Country: Russian Federation
Website: https://www.marmansk.com/