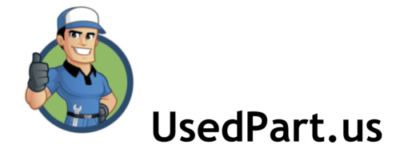 UsedParts.us has just announced what seems to be the largest inventory of used auto parts for car owners, project-car enthusiasts, automotive retailers, repair shops and just about anyone with a reason to visit a junkyard.
With years of service in the automotive industry and major junkyards all over the United States and Canada, UsedPart.us is widely revered for their service. Using an innovative system, the company pulls in over 400 used auto parts daily. These parts range from major auto parts like engines and transmissions to minor parts like ash tray lighters. An overjoyed customer rightly said, "you can find any used auto part on UsedParts.us". Succinct, but true as confirmed by thousands of other customers.
UsedPart.us has forged a reputation as "the dream of anyone building a project car". It is not at all surprising considering that assembling project cars require lots of complex auto parts. Finding them all in one place will sure make it less of a chore.
The affordability of used auto parts from UsedParts.us contributes to its stellar reputation. Car owners can save hundreds of dollars from buying replacement parts without compromising quality. Auto repair shop owners and personnel also make up the long list of happy customers. With a reliable supply of quality cost efficient used auto parts they too can keep their clients happy.
Using a custom-made website, UsedPart.us takes away the guesswork from purchasing OEM auto parts. Buyers are required to submit their VIN and production dates to ensure that they get perfectly matched auto parts. Also, UsedParts.us offers a generous 1 year warranty on purchased parts to further guarantee the quality of their inventory.
Like most businesses with an online sales portal, USedParts.us prioritizes the security of prospective customers looking to buy used auto parts. It offers a secure payment method and has a team of eager customer support agents waiting to help buyers. The company website features carefully outlined return policies to ensure customer satisfaction.
All available used auto parts are listed on the company's website. For more information use the media contact outlets below.
Media Contact
Company Name: Used Parts
Contact Person: Customer Support
Email: Send Email
Phone: 800-646-4790
City: Bowling Green
State: KY
Country: United States
Website: https://www.usedpart.us/