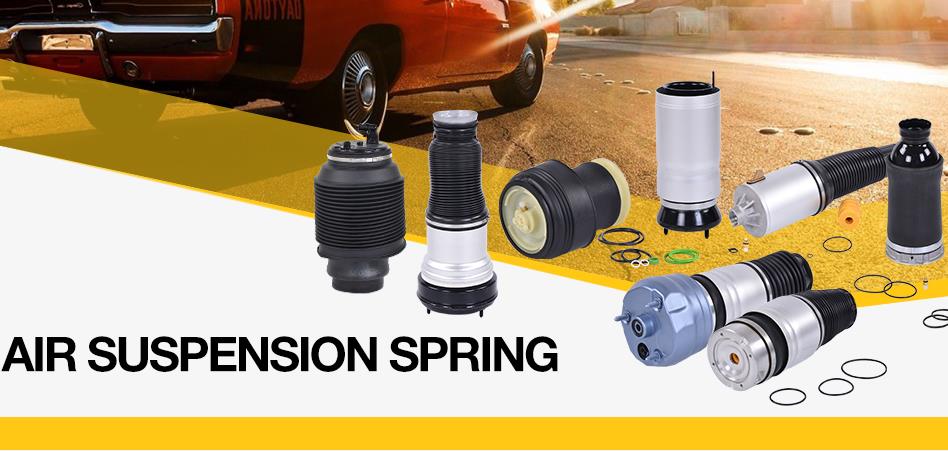 The air spring does not require repairs and special maintenance during normal use. It is only necessary to wash the metal parts (pistons, cover) that are easy to accumulate sand when cleaning the vehicle, and no cleaning agent is required. Air spring airbags that have been damaged during use cannot be repaired and used, because the airbags cannot be repaired after damage, and they cannot be used normally even if they are repaired.
During installation or maintenance, if the airbag comes into contact with solvents, hydraulic oil or grease, please wipe off these substances with a dry cloth to prevent the airbag rubber material from swelling due to soaking.
In addition to the usual maintenance, we also need to regularly check the air spring
Regularly check the surface of the airbag: if there is abrasion, cracks or other damage, the airbag must be replaced and the cause of the abnormal damage should be eliminated. The air spring itself does not have wear resistance and is not allowed to interfere with any surrounding parts.
Check the surface of the piston regularly: make sure that there is no foreign matter or deposited dirt on the surface of the piston. If a foreign body is caught between the airbag and the surface of the piston, the airbag skin will wear out quickly.
Regularly check the height control valve: ensure that the working height of the air suspension is within the range set by the OEM.
Regularly check whether the shock absorber is working properly: make sure that the air suspension spring is not overstretched and that no damping fluid is spilled on the airbag.
Regularly check whether all the connecting bolts and nuts of the suspension are loose: if they are loose, re-tighten according to the tightening torque recommended by the manufacturer.
Do you all know the above tips? To make the most of air springs, we should regularly check the air springs that are in use.
Media Contact
Company Name: Bravo Auto Parts
Contact Person: Media Relations
Email: Send Email
Phone: 0086-15975450021
Country: China
Website: https://www.brairsuspension.com/