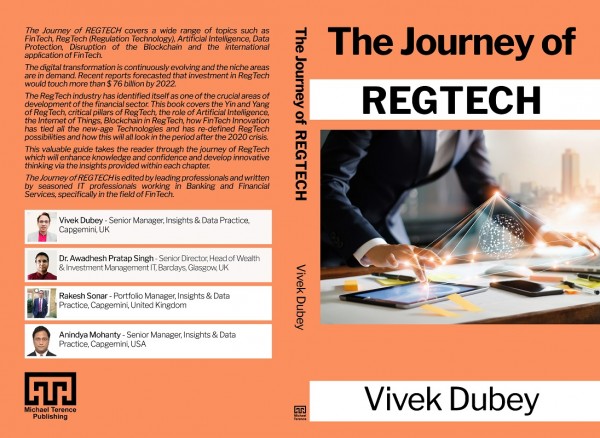 "The Journey of RegTech" is an award-winning book that made it to the Book Authority's best FinTech Books. Published by Michael Terence Publishing, "The Journey of RegTech" is a book that covers a wide range of topics including FinTech, RegTech, Artificial Intelligence, Data Protection, Disruption of the Blockchain, and the international application of FinTech. The book is authored by Vivek Dubey, and co-authored by Dr. Awadhesh Pratap Singh, Rakesh Sonar, and Anindya Mohanty.
With a continuous evolution in digital transformation, the demand for niche areas has increased. According to recent reports, by 2022, investment in RegTech would touch more than $76 million. Through the book "The Journey of RegTech", readers will be able to identify the critical pillars of RegTech, the role of Artificial Intelligence, the Internet of Things, Blockchain in RegTech, FinTech and its relation to new-age Technologies and how it has re-defined RegTech possibilities, along with a picture of what all of this will look like in the period after the 2020 crisis.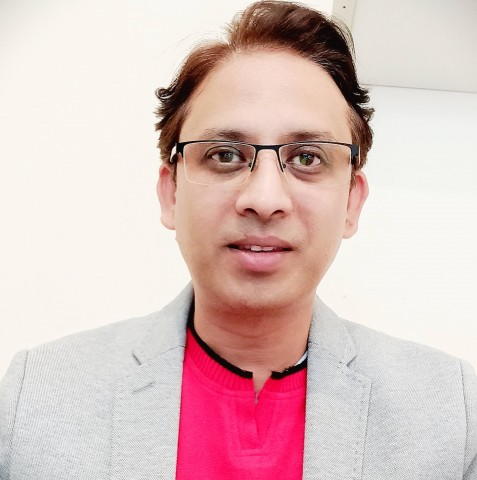 The author, Vivek Dubey, is a Senior Manager, Insights & Data Practice, Capgemini, United Kingdom, who has written this book intending to help the readers enhance their knowledge and confidence by taking them through a journey of RegTech. This will in return, invoke innovative thinking among the readers through the insights provided within each chapter in the book.
Released on June 24, "The Journey of RegTech" is 136 pages long, published in the English language that will keep you hooked till the last page. Written with perfection by seasoned IT professionals working in banking and financial services, and edited by leading professionals, this book is nothing less than a treat for all the people who are interested to know more about FinTech and learn interesting things about it.
On receiving the Book Authority award, the writers of the book "The Journey of RegTech" says, "Book Authority collects and ranks the best books in the world, and it is a great honor to get this kind of recognition. Thank you for all your support!"
If you plan on reading just one book during the pandemic, make sure it is this one, as it will not only help you in interestingly utilizing time, but will also improve your knowledge and establish the FinTech mindset.
Get your copy of "The Journey of RegTech" now on Amazon.com.
Media Contact
Company Name: Michael Terence Publishing
Contact Person: Keith Abbott (MTP Co-Ordinator) and Vivek Dubey (Author)
Email: Send Email
Country: United Kingdom
Website: www.mtp.agency