Irvine, CA – MultiMed Rx, a wholesale supplier and manufacturer of high-quality personal protective equipment (PPE) for the healthcare industry, has emerged as an industry leader in the battle against the COVID-19 pandemic with its new hires and international partnerships.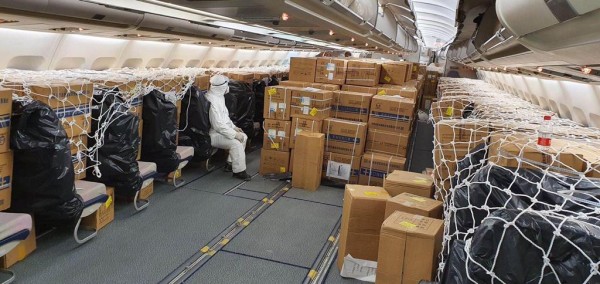 Born out of a need to help people, MultiMed Rx has found success in a changing environment with vast service needs in the twenty-first-century. Originally a string of healthcare clinics, MultiMed Rx has evolved to find innovative next-generation partnerships that meet the unique healthcare needs of the American people and supply lifesaving personal protective equipment to communities nationwide.
Earlier this year, MultiMed Rx announced the hiring of John Howe as a Managing Partner, bringing a track record of success in supply chain management and international partnership development to the company. Working to reduce costs and meet America's protective equipment requirements without price inflation, John has been leveraging his time and expertise to create a secure, professional, and affordable supply chain system that can withstand these trying times.
Additionally, MultiMed Rx has embraced a new reliable service provider for all fiduciary and legal requirements. Retaining the services of Adam Krolikowski, Mr. Krolikowski now handles the vetting of buyers and other legal matters for MultiMed Rx. With a successful legal practice, Mr. Krolikowski brings years of experience to the company. He was awarded Life Membership to the Million Dollar Advocates Forum and named to the Top Trial Lawyers of America list, and further earned a five-star "Lawyers of Distinction" honor in 2018. Committing his time to ensure transactions are secure to protect both buyers and MultiMed Rx, Mr. Krolikowski is leading from within to guide the company.
Lastly, MultiMed Rx welcomed Robert Kutzner, a visionary leader experienced in building sustainable, professional, and affordable products. In a market that has been proliferated with deception and low-quality products, Robert's experience will deliver high-quality market controls and his passion for MultiMed Rx's mission reflects his deep roots in the medical fraternity.
About MultiMed Rx
Since 2010, MultiMed Rx has been a premium wholesale supplier and manufacturer of personal protective equipment (PPE). A leader in PPE supplies, MultiMed Rx has been recognized for its commitment to excellence and the high-quality products it supplies direct to the market for good hard-working American's.
Media Contact
Company Name: MMRX (MultiMedRx)
Contact Person: John Howe & Robert Kutzner & Attorney Adam Krolikowski
Email: Send Email
Phone: (949) 610-4567
Country: United States
Website: http://www.multimedrx.com