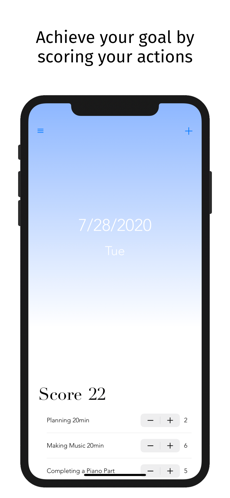 Japan-based musician and app developer has launched a self-improvement app, Selflog, for journaling and tracking personal goals and achievements.
Hiroki Karasawa, a Japanese recording artist, music composer, and self-taught app developer recently launched his maiden app, Selflog, which is an effective online journal that enables users to journal in a distraction-free environment.
Self-discipline is important for success. However, very often we get distracted by people's lives posted on social media and forget about our own goals. Selflog is designed to help users get over such distractions and review their thoughts daily for self-improvement.
"I have always enjoyed journaling and found it effective to stay true to myself and improve my efficiency and productivity. However, I never found an app that met all my demands, that is, journaling in a distraction-free environment on any of my synced devices without having to go back and forth," says Mr. Karasawa, the founder and developer of the app. "That's why I created Selflog – all by myself, in just a few months, owing to my habit of progress tracking through journaling. My maiden app will help every user track and achieve their goals and live a more fulfilling life."
Selflog is not a regular journaling app. Besides allowing users to note down their daily tasks and goals, it automatically generates weekly and monthly productivity charts for users to help them gauge their performance and improve further. The app also includes a scoring feature to keep the users motivated. The aim is to encourage users to note down their goals and earn points every time they complete a task or achieve a goal and strike it down from their list. The higher the score the higher is the productivity level, enabling users to make the most out of their day. Another great feature of Selflog is that it works seamlessly across multiple devices, enabling users to jot down their thoughts, on-the-go, on any of their synced iOS devices available at hand.
"With most people working from home during the pandemic, it is even more crucial to keep a log of your tasks and goals so that you don't find yourself falling behind schedule and continue achieving your targets in a timely manner," adds Mr. Karasawa, who personally uses the app and claims to have benefitted from it immensely.
Presently, Selflog is only available for iOS users. You can learn more about the app on the website, https://www.selflogapp.com/
Device Requirements for iPhone:
* Size: 21.7 MB
* System: Requires iOS 12.2 or later.
* Compatible with iPhone, iPad, and iPod touch.
Pricing and availability:
* Selflog 2.9 is only available for paid on the App Store in the Lifestyle category.
Media Contact
Company Name: Selflog
Contact Person: Hiroki Karasawa
Email: Send Email
Phone: 05058563891
City: Tokyo
Country: Japan
Website: https://www.selflogapp.com/