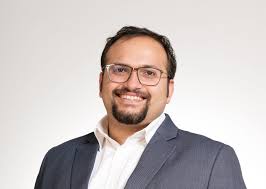 "Hasan is a Managing Partner, MENA at 500 Startups and led the firms growth in the MENA Region over the last 5 years"
The best angel investors and VCs share the secrets of what it means to invest in certain geographies and what new angels need to be wary of in order to achieve outstanding results.
Hasan Haider, venture capitalist, angel investor, and part of 500 Startups as joined Angel Investor School to share his secrets when it comes to investing in the MENA region (Middle East and North Africa).
Agustin Rubini, co-host of Angel Investor School stated: "It's a great honour to have Hasan with us at Angel Investor School. MENA has become one of the most important up and coming regions to invest, and audiences will learn from one of the best. This will certainly be an unmissable opportunity."
Hasan has been investing in MENA since 2010 and has led the growth of 500 Startups in the region and is a true expert in the region. Hasan will share what it truly means to invest in the MENA region and what the best opportunities currently are. His wealth of investing experienced is an excellent addition to Angel Investor School which is proud to have him among the elite speakers.
Esteban Rubini, co-host of Angel Investor School said: "Funding in MENA seemed to have stepped up as markets begin to limp back to normalcy and e-commerce seems to still dominate. Companies like Aumet, Felix, Grubtech, HOT technologies, KRISPR just got funded and it looks like we will see a lot of extra investment in the region. Angels should take a leading role"
Hasan will join on October 5th at the module of World and Niche Markets. He joins world-class angels and experts and the day will be divided as follows:
Crypto startups with Henri Arslanian
Latin America startups with Andy Freire
European Startups with Carlos Blanco
MENA startup ecosystem with Hasan Haider
Fintech Startups with Andres Meta
High-tech Israeli startups with Michel Abadi
Machine Learning and AI with John Michaelis
On the same day, Carlos Blanco will share his knowledge of how to invest in European startups and Spain in particular and how your network is the most important aspect to source deal flow. In this regard he stated: "One of the most important issues for succeeding as an entrepreneur is your network. It's your networking. So it is very difficult to build a very good network in several countries. […] This is why most business angels have specialized 80/90% of their portfolio, in their local market."
On the other hand Andy Freire, a top serial entrepreneur in Latin America, will detail the differences between Latam countries and particular issues such as taking into account political instability. He stated: "You need to know when you start a business in LATAM [political instability] is part of the challenge. And you need to integrate that into your mindset. You need to know that if you're going to build a long term business, especially in the tech world, you need to transcend governments."
Join Angel Investor School for free at www.angelinvestorschool.com and become part of the new generation of angel investors.
About Angel Investor School
With the aim of preparing the next generation of angel investors, Angel Investor School has gathered the best minds in the business to deliver world-class content. Angel Investor School will be held from October 1st to October 5th 2020. This is a free event with great opportunities to learn from the best. All the proceeds from the sale of All-Access Passes will be used to cover Angel Investor School's costs, with any remaining profits to be donated to fighting COVID19 in Latin America.
The event will be fully online: www.angelinvestorschool.com
Media Contact
Company Name: Angel Investor School
Contact Person: Agustin Rubini and Esteban Rubini
Email: Send Email
Phone: 44 791 888 7109
Country: United States
Website: www.angelinvestorschool.com