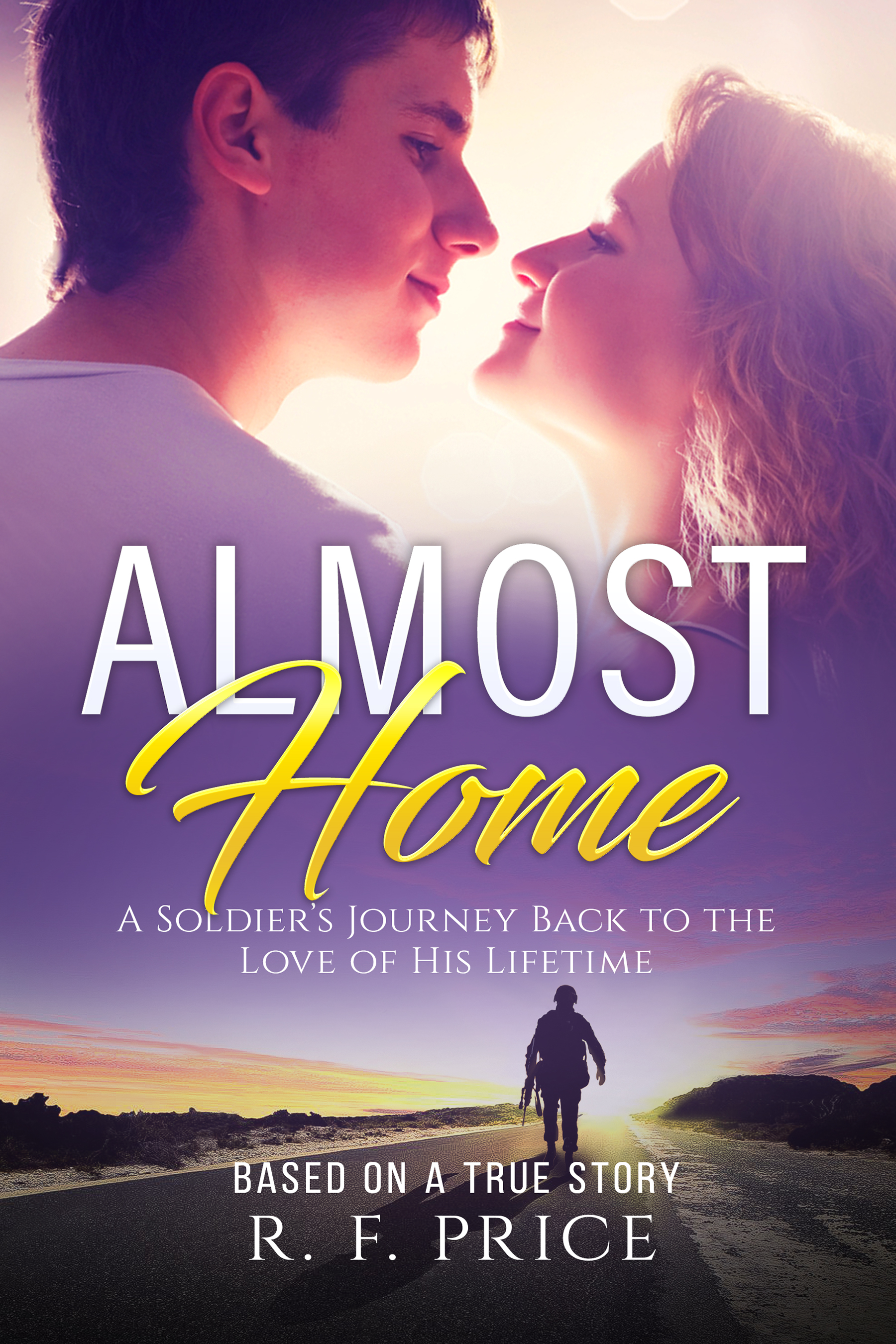 August 27, 2020 – Kentucky's Gulf war hero Robert F. Price has written a remarkable tale of grit, love and faith in the most testing times of recent history, a tale that also ends in a surprising twist. A decorated war hero who fought in Iraq, survived a helicopter crash, and then returned home to fulfill the promise he had made to his girl, all of this and more makes "Almost Home" a must read.
Robert, a young army officer, falls in love with an airline stewardess, Allison, and they are ready to tie the knot when fate intervenes. Fast forward to the Gulf war, and we see Robert Price launching a successful ground attack on the Iraqi forces, outnumbered 2,000 to 1, and putting his life on the line. His world torn apart, Robert still has a promise to keep – to return home and ask Allison the question she is waiting for. Every passing day brings Robert closer to being almost home.
Operation Desert Storm happened 7,000 miles from home, and put Robert in a most perilous situation, where he fought many brave battles in unfamiliar terrain. So did Bob finally return home to keep his promise to Allison? Here comes the twist in the tale that has made "Almost Home" a best seller.
"This book made me laugh, smile, and cry a lot. The depth of the title hits you once you complete the whole book." – Angela Simms, Editorial Review.
"This novel is fast, interesting and draws you in and makes you want to read more. It's a story about love, compassion, and kindness. It will restore your faith in humanity." – Alexandra Paraschiv, Editorial Review.
"Almost Home" has received a strong positive reception from readers and critics alike, and debuted at #1 on Amazon as a New Release and Best Seller. Based on actual events, the book is also an important firsthand account of the war in Iraq, while addressing the larger themes of love, survival and compassion in the middle of a war.
Robert F. Price hails from Shepherdsville, KY, and currently resides in Owensboro, KY. Among the honors and awards for bravery, Robert was decorated with the Bronze Star Medal for Valor during Operation Desert Storm.
Released on August 20, 2020, "Almost Home: A Soldier's Journey Back to the Love of His Lifetime" is available from Amazon in Kindle and Paperback editions. An Audiobook version is scheduled in late September.
About Robert F. Price
Robert F. Price has presented keynote addresses around the world in the U.S., Mexico, Europe and Asia. He has been the COO & CMO of an aerospace company, served as a vice president in global billion dollar corporations and has more than 20 years of experience at the director level.
For more information, please visit: https://almosthome.productions/
Media Contact
Company Name: Shaefer Publishing
Contact Person: Susie Schaefer
Email: Send Email
Country: United States
Website: https://almosthome.productions/