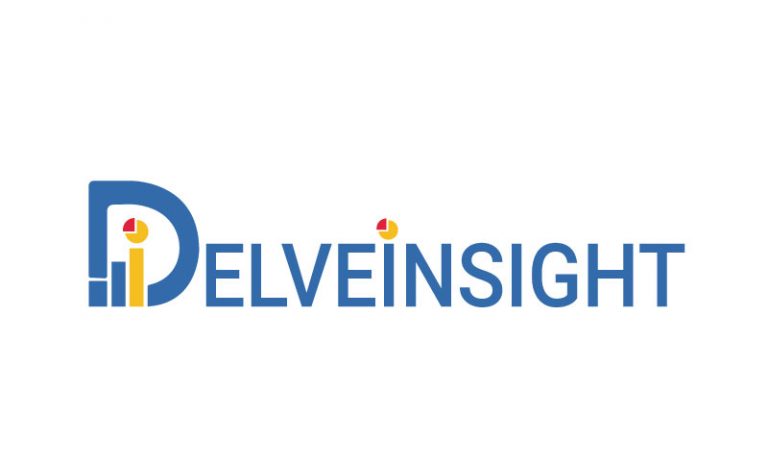 (Albany, US) DelveInsight has launched a new report on Sialorrhea Pipeline
"Sialorrhea Pipeline Insight, 2020″ report by DelveInsight outlays comprehensive insights of present clinical development scenario and growth prospects across the Sialorrhea market. A detailed picture of the Sialorrhea pipeline landscape is provided, which includes the disease overview and Sialorrhea treatment guidelines. The assessment part of the report embraces in-depth Sialorrhea commercial assessment and clinical assessment of the Sialorrhea pipeline products from the pre-clinical developmental phase to the marketed phase. In the report, a detailed description of the drug is proffered including mechanism of action of the drug, clinical studies, NDA approvals (if any), and product development activities comprising the technology, Sialorrhea collaborations, licensing, mergers and acquisition, funding, designations, and other product-related details.
Sialorrhea, also known as ptyalis, is the condition of excessive drooling in children with cerebral palsy and adults who suffers from neurodegenerative disorders. Drooling is of two types, anterior and posterior drooling. Anterior drooling is defined as saliva spilled from the mouth that is clearly visible. When saliva spills through the oropharynx and into the hypopharynx it is known as posterior drooling. This condition arises due to increased production of saliva (drug induced) or failure of mechanisms that clear and remove saliva from the oral cavity. Various physical and psychosocial complications, including perioral chapping, dehydration, odor, and social stigmatization arises during this condition and that can be distressing for patients and their families. Drooling of saliva is normal in infants but has usually stopped by 15 to 18 months of age. Past the age of 4 years it is usually considered to by pathologic. Drooling of saliva is normal in infants but has usually stopped by 15 to 18 months of age. Past the age of 4 years it is usually considered to by pathologic. Pathologic sialorrhea is a common problem in neurologically impaired children (i.e., those with mental retardation or cerebral palsy) and in adults who have Parkinson's disease or have had a stroke.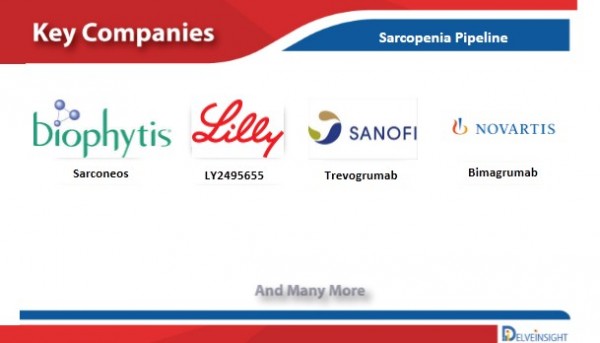 Request for free sample page: – https://www.delveinsight.com/sample-request/sialorrhea-pipeline-insight
Sialorrhea Pipeline
Currently, treatment market for Sialorrhea comprises of both prescribed and off label medication. But, due to expected launch of drugs in later stage of development, the treatment market is anticipated to shift towards the approved medication. Major key players in Sialorrhea market include NeuroHealing, Neos pharma, Orient pharma etc.
NH004 is a novel, intra-oral, slow-dissolving film containing a fast-acting anticholinergic agent designed to control the symptoms of sialorrhea (excessive drooling) in patients suffering from Parkinson's disease and other motor disorders being developed by NeuroHealing Pharmaceuticals. The drug is embedded in a muco-adhesive film that is placed in the mouth and provides a slow, localized delivery of the medication while minimizing systemic exposure to the drug. This drug delivery is designed for effectiveness, safety and convenience. Phase IIa trials conducted since 2008 showed that NH004 produced a reduction in drooling, as determined by two outcomes measurements.
NT0502 is a new chemical entity by Neos Therapeutics against sialorrhea. It is an active metabolite of oxybutynin (N-desethyloxybutynin). It is believed to be a viable treatment option that will utilize the same proprietary microparticle delivery technology used in other four approved products by the company. Oxybutynin (an FDA approved urology treatment), is an anticholinergic agent that is thought to be preferentially selective for blocking muscarinic receptor subtypes predominant in salivary glands. It is formulated with Neos microparticle technology for once- or twice-daily dosing. In January 2020 Neos Therapeutics, Inc. (NASDAQ: NEOS), announced that it has initiated and completed dosing in a Phase 1 pilot pharmacokinetic study evaluating the safety and tolerability of NT0502 in healthy volunteers. It is too early to predict it future impact in terms of revenue generation at this point in time.
Orient Euro Pharma Co., Ltd. (OEP), which has been in the China and ASEAN markets for years, has planned to accelerate its product research time line through its major subsidiary, Orient Pharma Co., Ltd. Back in 2008 Orient Pharma signed a contract with Summit Corporation Plc for collaborating research and development of a new formulation for treating sialorrhea (excessive drooling) for patients with Parkinson's disease. After the initial IND approval, the company began to conduct its Phase I trials followed by Phase II studies in 2011. It is combination of two off-patent drugs (α2 adrenoreceptor agonist and anti-muscarinic agent). There are no company press releases and clinical trial updates for this therapy, therefore, it has not been considered in the DelveInsight's forecast model. There are several therapeutic options to treat sialorrhea but due to limited efficacy and higher prevalence of adverse effects it has not been treated adequately till now. Future research to explore the exact pathophysiology and develop standard diagnostic criteria and standard severity assessment tools are needed to formulate specific treatment options and improve patient care. Despite of these limitations, the above mentioned therapies in later stages of development are expected to drive the global Sialorrhea treatment market during the forecast period (2020-2030).
Marketed drugs included in the report
Cuvposa: Merz Pharmaceuticals
Sialanar (glycopyrronium bromide): Proveca Pharma Ltd
Emerging drugs included in the report
Myobloc: US WorldMeds
Xeomin (incobotulinumtoxinA): Merz Pharma
NH004: NeuroHealing Pharmaceuticals
OP-014 (clonidine/oxybutynin): Orient Pharma
NT0502: Neos Therapeutics
Sialorrhea Report Scope
The Sialorrhea report provides an overview of therapeutic pipeline activity and therapeutic assessment of the products by development stage, product type, route of administration, molecule type, and MOA type for Sialorrhea across the complete product development cycle, including all clinical and nonclinical stages.
It comprises of detailed profiles of Sialorrhea therapeutic products with key coverage of developmental activities, including technology, collaborations, licensing, mergers and acquisition, funding, designations and other product-related details
Detailed Sialorrhea research and development progress and trial details, results wherever available, are also included in the pipeline study.
Coverage of dormant and discontinued pipeline projects along with the reasons if available across Sialorrhea.
Download free sample page:- https://www.delveinsight.com/sample-request/sialorrhea-pipeline-insight
Table of content
1. Report Introduction
2. Sialorrhea
3. Sialorrhea Current Treatment Patterns
4. Sialorrhea – DelveInsight's Analytical Perspective
5. Therapeutic Assessment
6. Sialorrhea Late Stage Products (Phase-III)
7. Sialorrhea Mid Stage Products (Phase-II)
8. Early Stage Products (Phase-I)
9. Pre-clinical Products and Discovery Stage Products
10. Inactive Products
11. Dormant Products
12. Sialorrhea Discontinued Products
13. Sialorrhea Product Profiles
14. Sialorrhea Key Companies
15. Sialorrhea Key Products
16. Dormant and Discontinued Products
17. Sialorrhea Unmet Needs
18. Sialorrhea Future Perspectives
19. Sialorrhea Analyst Review
20. Appendix
21. Report Methodology
Related Reports
Media Contact
Company Name: DelveInsight Business Research LLP
Contact Person: Yash Bhardwaj
Email: Send Email
Phone: +919650213330
Address:304 S. Jones Blvd #2432
City: Las Vegas
State: NV
Country: United States
Website: https://www.delveinsight.com/