Stiddle, a tech startup based in Silicon Valley that utilizes AI & ML for a full-funnel advertising platform and long-term proponent of computer science education, is supporting Defhacks with a donation of $2.1 million of Stiddle subscriptions to Defhacks' upcoming November virtual hackathon
San Francisco, California – September 11, 2020 – Def Hacks is a reputed international non-profit organization that hosts free hackathons. The organization's website state that they "provide opportunities for attendees to expand their skill-sets, get to know the tech community, and create projects." This November, Def Hacks will be attempting to break the world record for the largest hackathon ever hosted. Also, Stiddle and DefHacks plan on giving the grand prize of a 36 months professional plan to the winner of the "Stiddle's choice for most growth potential" award. "DefHacks is very excited to put together DefHacks Global 2.0.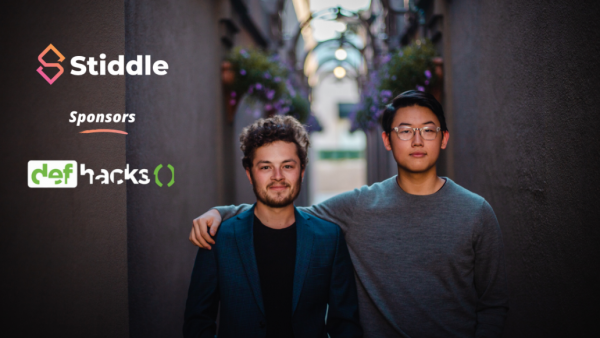 "With the help of Stiddle's generous donations, our vision of hosting the world's biggest virtual hackathon is becoming a reality. Our participants are bound to have an experience of a lifetime with over 2 million dollars in prizes from Stiddle, multiple speeches from tech billionaires and award-winning professors, and an environment that fosters innovation in solving the world's most pressing social problems. Bouncing off of our success in our previous hackathon, we aim to bring a record-breaking 5000 attendees from all corners of the globe, with the help and support of Stiddle," said Sheshank Shankar, the CEO of DefHacks.
In a letter released by Stiddle's co-founders, they emphasized the value of computer education, particularly within economically disadvantaged communities.
"We did this to support future generations of computer scientists." Chief Operating Officer and co-founder Charis Zhang cited research, which demonstrated a large disparity between the number of STEM bachelor's degrees in computing and the fact that new STEM jobs are overwhelmingly computing-based. He goes on to explain that "while there is a large market demand for more computing jobs, economically disadvantaged students often don't have the educational resources to pursue a career in computer science.
Co-founder and CEO of Stiddle, James Bender wrote in an internal statement addressing the company, "This donation will incentivize more students to sign up for this once in a lifetime opportunity, even if this $2.1 million translate to a single kid being hooked on the incredible world of computer science, it's worth it."
Media Contact
Company Name: Stiddle, LLC
Contact Person: James Bender
Email: Send Email
Address:696 San Ramon Valley Blvd Suite #280
City: Danville
State: CA, 94526
Country: United States
Website: http://www.stiddle.com/