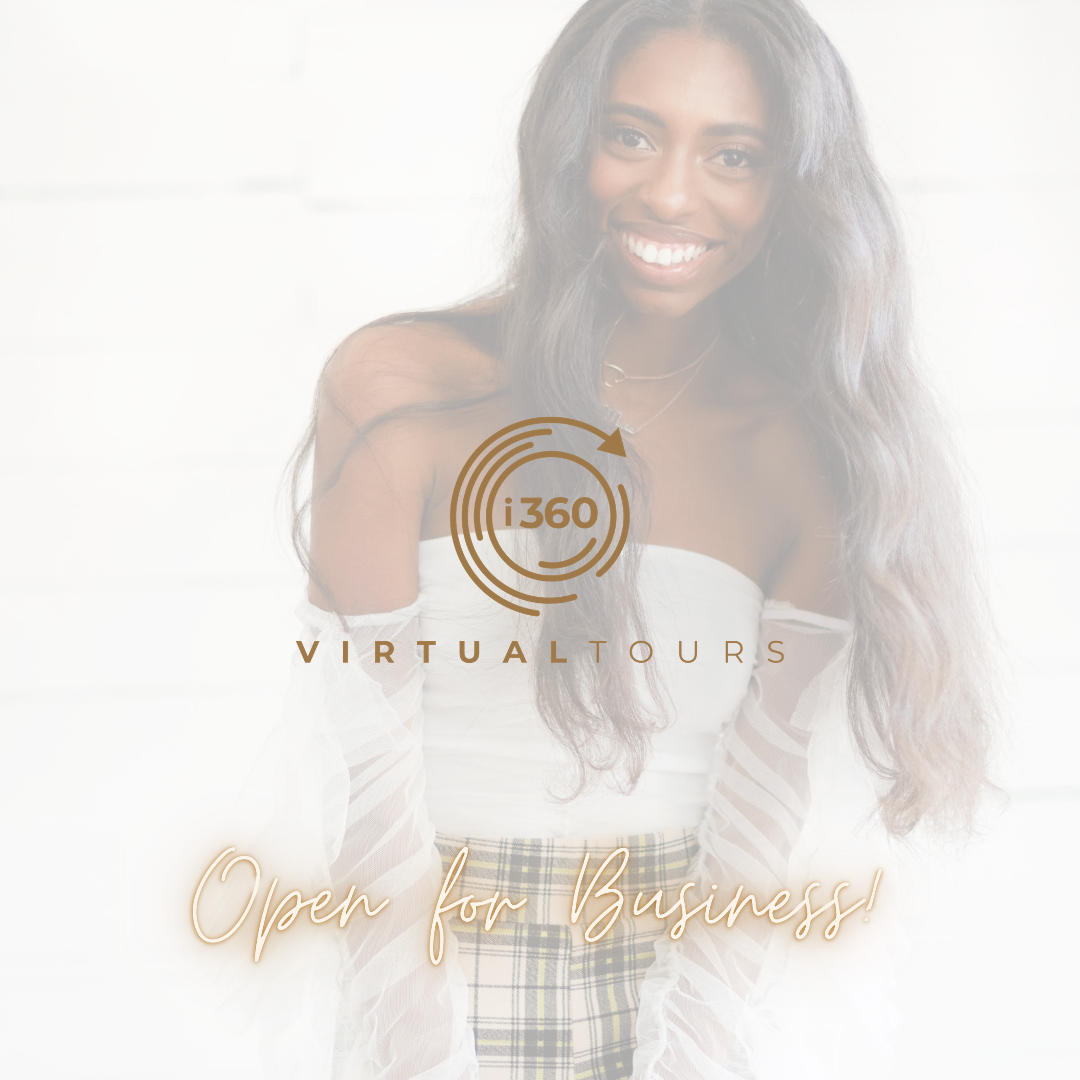 Innovative real estate solutions provider, i360 Virtual Tours, announces the grand opening of their operations in the Lynchburg, VA area with a 25% off promo
Maia Anderson, a young black real estate investor, and the team at i360 Virtual Tours have taken their tech-driven solutions for the real estate industry to the people of the Lynchburg, VA area as the company is set to commence operations in September. In a similar vein, the leading provider of 3D tours to residential and commercial real estate clients is celebrating the grand opening for their operations with a one time 25% off promo coupon that can be used from September 15 to October 15, 2020.
The global real estate market has witnessed a steady growth in recent times and the United States has enjoyed immensely from the growth. Lynchburg, VA has also been identified as a potential real estate hub, with a report published by Zillow, revealing that home values went up 2.2% over the past year and total appreciation estimated at over 60% between 2000 and 2020. The COVID-19 pandemic has affected the real estate market significantly, making it difficult for real estate agents to show properties to potential buyers and tenants due to restrictions on movement. However, real estate entrepreneur and experienced freelance photographer, Maia Anderson, is looking to change the narrative with the launch of i360 Virtual Tours in Lynchburg, VA.
i360 Virtual Tours provides 3D tours to clients, allowing them to make the best use of their leads by making it possible for potential customers to view properties from anywhere. The company helps listing agents and brokers to stay ahead of the competition by making their property available for viewing 24/7.
The recent launch of the services offered by i360 Virtual Tours in the Lynchburg, VA area, with a special 25% off promo will allow real estate professionals in the area to have a feel of the disruptive solutions offered by Maia Anderson and her team. Clients will enjoy the price reduction by using the code "PROMO".
The services currently offered by i360 Virtual Tours are 360 Virtual Tours and Live Virtual Open House. The company also plans to launch 360 Live Streams and 360 Photo Stills in line with the goal of helping the different stakeholders in the market to harness technology to enhance their processes.
For more information about i360 Virtual Tours and the services offered, please visit – https://www.i360vtours.com/. i360 Virtual Tours can also be found across several social media platforms, including Facebook and Instagram.
Media Contact
Company Name: I360 Virtual Tours
Contact Person: Maia Anderson (CEO, co-founder)
Email: Send Email
Country: United States
Website: http://i360vtours.com