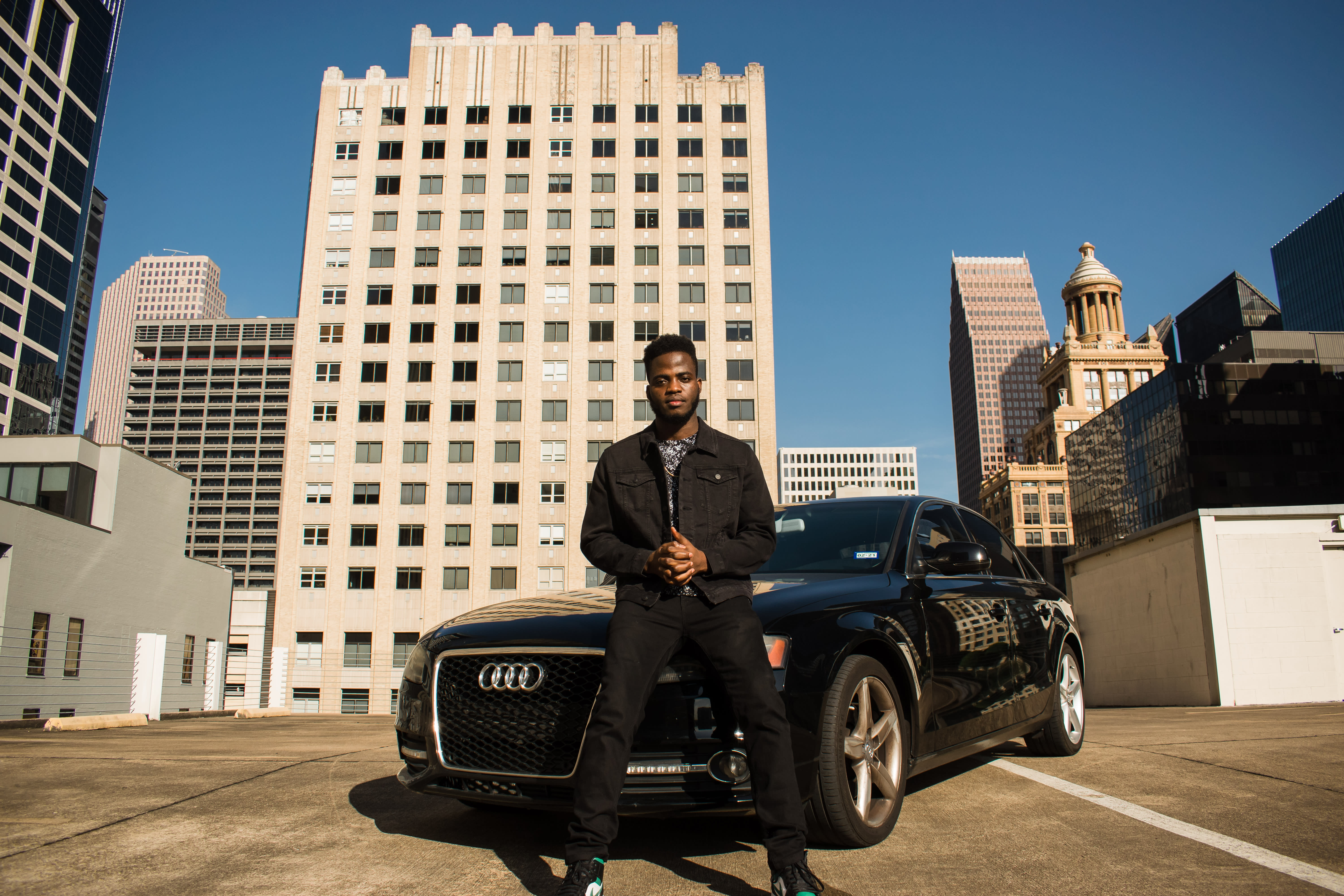 Houston, TX – September 15, 2020 – Utomwen David Irabor is a man balanced between two worlds. As a child, Irabor grew up in Nigeria's Edo state. Raised by a single mother, Irabor had a typical upbringing focused on going to school, hanging out with friends and listening to a mix of American and Nigerian musicians and artists. When he was 16, all that changed. Irabor was plucked out of Africa and transported to a whole new world in Houston, Texas by the father he knew little about. The move halfway around the world turned out to be just what Irabor needed.
Once in Texas, Irabor found nearly every aspect of life was different. While he studied hard as a science and engineering student, he felt isolated and craved an outlet to express his emotions and frustrations. It was in that moment that Irabor the scientist became Orchestrate96 (pronounced Orchestrate nine-six) the rapper. Just as Orchestrate96 balances being an African in America and a scientist creating art, so to does he balance his musical repertoire. In his latest album, Young and Naïve, Orchestrate96 weaves songs with a more traditional African beat such as Freestyle 101 with more traditionally American-style rap like his track, Swerve.
"When I was 16 it was tough," explains Irabor. "I only saw the differences, the difficulties. I was an artist in my soul, but my head knew that being a lawyer or an engineer would be a more prudent career. I was a Nigerian kid who thought he knew all about America and American culture, but I got to Texas and realized everything was different. Now that I've had time to settle in, to grow, I see the beauty in the differences. I don't have to be one of the other, I can be both. I can bring in an African beat with lyrics about life in America. I can be a serious university student and perform. Life is about balance."
Orchestrate96's first studio album, Young and Naïve, was launched in July and features seven tracks. While the musical styles of each track vary, the rapper's strong lyrics are what tie the album together. The album is the latest in a series of releases by the artist who began his professional rap career in 2018. 2019 saw the release of his first extended play album titled Exposure. That was followed by his first mixtape in the summer of 2019, which was a sequel to the EP.
Along with a series of releases, Orchestrate96 has also released four professionally produced and highly engaging music videos.
For more information about Orchestrate96, or to stream previews of the tracks Freestyle 101, Pour ice, Stack up, Swerve, Where I'm at right now, Pour ice II and Real talk from Young and Naïve, please visit www.orchestrate96.com.
To connect with Orchestrate96, get updates on his releases and his upcoming performances, follow him on Twitter, Facebook, YouTube, Soundcloud and Instagram at @Orchestrate96.
Young and Naïve is available for download on Apple Music
For more information, or to arrange an interview, please contact below.

Media Contact
Company Name: Orchestrate 96
Contact Person: Utomwen Irabor
Email: Send Email
Phone: (832) 946 4896
Country: United States
Website: www.orchestrate96.com