The Woodlands, Texas – KWC Law Firm, a locally owned and operated business law firm based in The Woodlands specializes in all aspects of business law. The firm is helping numerous businesses thriving while assuring that they are in the expert hands for the legitimate case. Its founder and a business law attorney Kurt Carpenter has become an ideal partner of many businesses and contributes his proficiency to increase profits, minimize taxes and expenses, protect assets, manage employees, and minimize risk. Mr.Kurt provides his legal counsel in the areas of business and employment law, construction and real estate law, and estate planning.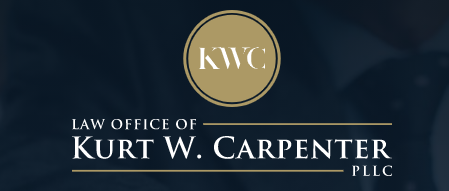 Kurt Carpenter as a Woodlands Business Law Attorney and a small business owner understands business operations and deeply knows how businesses can utilize an experienced attorney to navigate challenges. He focuses on representing small businesses and contractors with results-driven legal counsel. With profound experience in both commercial law and business ownership, Kurt's primary area of representation includes Business Law, Estate Planning, and Real Estate & Construction Law to navigate the business challenges.
In today's business climate, every business owner needs to have a lawyer on their team. Lawsuits and other legal complications can arise seemingly out of nowhere, and business owners seek professional counsel for the same.Any business owner who may think they are too small to be targeted by lawsuits must change their attitude, as no business is immune. For the same reason, Mr. Kurt appreciates that small businesses need an attorney who can deliver results rather than invoices.
Mr. Kurt at KWC Law firm is fully embedded in the Valley's communities as a trusted business advisor and serves as a key resource to clients on commercial and business law issues. With sound business decisions, he delivers better business ownership experience and becomes a companion in the success journey of a business.
For more information, call 281-384-9790 or visit https://kwclaw.com
Media Contact
Company Name: KWC Law
Contact Person: Kurt Carpenter
Email: Send Email
Phone: 281-384-9790
Address:26400 Kuykendahl Rd., Ste. C180-208
City: The Woodlands
State: Texas 77375
Country: United States
Website: https://kwclaw.com/