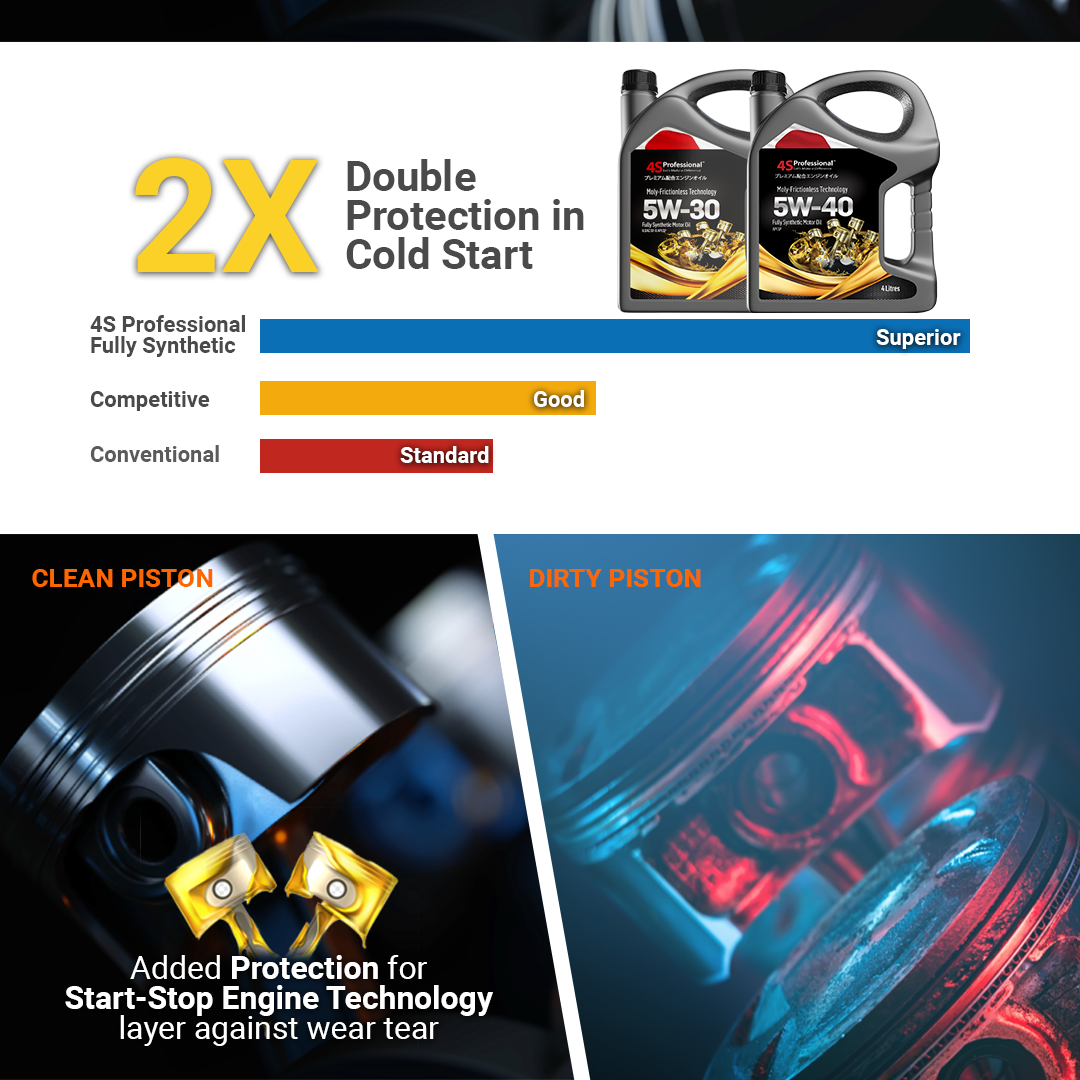 The recently concluded 9.9 sales had quite a number of interesting deals, but one particular product stood out in the auto products department: the variance viscosity 4S Professional 5W-30 & 5W-40 engine oil.
The Malaysian engine oil aftermarket is on an estimated growth of 50.9 million liters in 2015 to 89.4 million liters by 2021 for both passenger vehicle and light commercial truck segments, recording a compound annual growth rate (CAGR) of 9.8%. Growth in the Malaysian engine oil aftermarket is influenced by the rapid growth of new vehicle sales and an increasing number of ViO. Synthetic base engine oil, including synthetic and semisynthetic engine oil, dominated the Malaysian market with a share of 89.1% in 2015. This market share is expected to increase to 90.9% in 2021.
With this growing need for demand comes an equally increasing need for its supply. Hence, 4S Professional had earlier signed an exclusive collaboration with E-commerce Giant, Lazada, to add fluidity to the availability and sales of quality auto products in Malaysia.
This new partnership is definitely on the right track, as shown by the incredible success of the company's new products, 5W-30 & 5W-40 engine oil, which Sold nearly 1,000 units within 24 hours flash sale.
An anonymous quote quipped that "Blood is thicker than water. Your car's engine oil is even thicker. Cherish your car more than family". The 4S Professional engine oils were designed for those who cherish their cars, to ensure the best engine performance by decreasing wear and tear up to 20%.
According to the company founder, George Yap: "The design process for our products, we make sure, was unique through the use of proven tech like the advanced Mos2 and further optimize it. Our fully Synthetic Motor Oils are made from carefully handpicked premium synthetic base oil with zero impurities, giving the golden crystal-clear clarity appearance."
The 4S Professional 5W-30 & 5W-40 engine oil, was designed with Premier Moly Frictionless technology, was engineered with molybdenum disulfide(MOS2), an inorganic compound used as a dry lubricant for greases to provide automobile lovers with outstanding engine experience all at heartwarming affordability.
The 5W-30 & 5W-40 oils reduce fuel consumption while cutting down emissions up to 8,000 KM per interval oil change. They were designed to lubricate at both high and low temperatures to provide fast oil delivery and pressure. It lowers engine noise and vibration to ensure the smoothest ride. Made from 100% imported synthetic premium oil base, made best for the passenger car.
Media Contact
Company Name: Purple CS Sdn Bhd
Contact Person: Shirley
Email: Send Email
Phone: 03- 5885 1825
Country: Malaysia
Website: www.4sprofessional.com