A passion for biking is just that, a real passion. Enthusiasts love to rough ride all types of terrain. They also do seek a great lightweight bike however, that can perform. The frame is the most important component, as it must be strong enough yet portable enough to transport anywhere for bike adventures. RSD Bikes of Ontario has solved the dilemma of an affordable yet ridable aluminum bike with their model Wildcat-V2. This frame promises both tactile sturdiness yet can be transported easily. It is also a bike that adjusts well to the type of ride someone is seeking, whether a newbie bike rider or a seasoned veteran rider.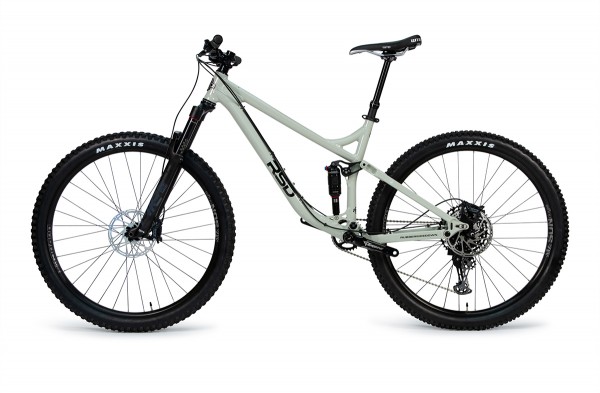 It is not called a Wildcat for nothing. It takes a licking and keeps on ticking!
RSD Bikes are biking enthusiasts themselves and grew into a business based upon their own love of biking. What started out as a passion became a fulltime business and they service ten provinces in Canada and forty-eight states in the USA from their online website. The delivery is swift and fast. They do stand by their products with warranties. There are no added charges, although frames do require a 50% assembly, but that is not difficult for most since instructions are thorough and complete. The love put into the bike frames shows to each person that acquires one.
Price and durability are the chief reason bike enthusiasts purchase aluminum bikes.
Steel and some other metals can cost a king's ransom running into the thousands of dollars both in CAD and USD currencies. Aluminum is just as durable but only a fraction of the cost of steel, titanium, or carbon. The best feature however is that it is as lightweight as a bike can be and can perform just as well if not better than the heavier metal bikes. This does not mean it is less safe as when purchased from a reputable bike shop like RSD Bikes, the quality is still apparent and therefore the safety remains.
Comfort is also a factor when purchasing a mountain bike or any type of all-terrain bike.
No one wants a bike that is uncomfortable to ride and that jolts and jostles the rider. Bike frame stability and construction of bike parts make a big difference in comfort level. Mountain bikes by their very nature are made for all terrain usage. The rougher the terrain the smoother the bike must perform, or it becomes not only rough terrain but a rough ride. Enthusiasts do list comfort as well as durability as one of their chief concerns when purchasing any bike, bike frame, or bike accessories. RSD Bikes focuses on comfort level also and can give advice and supply accessories on top of the frames that are sold. Choice of gears depends upon the usage of the bike and as a knowledgeable bike dealer RSD Bikes is there to assist each client throughout all the product choices, especially when purchasing a Wildcat V-2.
About RSD Bikes
RSD Bikes have been in business since 2012. They are a small family-owned business serving 10 provinces in Canada, and 48 states in the USA. A popular bike is the aluminum Wildcat V-2, which is listed on their website. There is an email form, a FAQ, a blog, a chat feature, press releases to read, and customer service reps to assist via phone as well. They not only sell bikes but are enthusiasts themselves and happy to give advice. There is a warranty and they also sell bike parts. Other models also exist as the line is extensive.
Media Contact
Company Name: RSD Bikes
Contact Person: Media Relations
Email: Send Email
Phone: 416-773-0030
Address:284 Wildcat Rd North York
City: Toronto
State: Ontario M3J 2N5
Country: Canada
Website: https://rsdbikes.com/